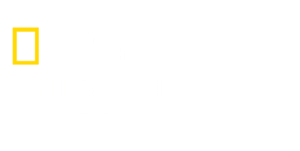 LUXURY MEETS NATURE
Awake To The Call Of Howler Monkeys
Our 17 luxurious bungalows are dotted along a ridge in our 1000-acre private Rainforest Reserve. The bungalows are open-air with screens — uniquely designed to give you an incredible indoor-outdoor experience. In each, you'll find harmony in this undisturbed environment, sunrise views, and an appreciation for the sounds, sights and smells of the Rainforest.
Consider staying a minimum of 4-5 nights to enjoy the tours and activities available at Lapa Rios and on the magical Osa Peninsula.
RAINFOREST BUNGALOW
Amenities
Spacious, Private Deck with Outdoor Rain Shower
Hammock & Loungers – Ceiling Fans*
Luxurious Bathroom & Rain-Showers – Organic Toiletries
King-Sized Bed or 2 Queen-Sized Beds – Canopy Nets
Laptop-Sized Safe – Twice-daily Housekeeping & Turn-down Service
Please Note:
*Our Rainforest bungalows do not feature air conditioning. The open-air architecture and positioning on an ocean-facing ridge allow for constant air flow, keeping things cool.
**Wi-Fi is available in a small designated area near the main Lodge.
RAINFOREST LUXURY
Our 17 Bungalows Include …
Room To Relax
Ocean-view Bungalows accommodate up to 5 guests
Ocean & Rainforest Views
Where the Pacific Ocean meets the Gulfo Dulce
Luxurious Amenities
Indoor / Outdoor Rainforest Baths
Once In A Lifetime Moments
Find Your Rainforest Rhythm
Luxury Meets Nature
"We have travelled the world and simply put, our bungalow was the most stunning, unbelievably beautiful place we have ever stayed… The room itself is open air, with just screens between you and the most incredible natural wonders. Scarlet macaws soaring overhead. A sloth sitting in a tree just a few bungalows down, reaching for the last leaf on a branch… People talk about places being a paradise. This is truly a paradise of comfort and beauty."
– Ernie, California
Questions About Our Rainforest Bungalows?