Lapa Rios Lodge
Sustainability is our Trademark
Since our inception, sustainability has been a core value at Lapa Rios. Nature conservation and community development are our very raisons d'être. We strive to use tourism as a means to acquire and protect the surrounding endangered rainforest instead of allowing it to take a toll on this precious and finite resource.
At Lapa Rios, we endeavour to operate in complete harmony with the world around us. Our sustainable philosophy is reflected in our design and guides our every decision: we respect the wildlife and nature around us; we utilize renewable materials for sustainable and low-impact construction; we promote use of locally-sourced biodegradable products and organic foods as much as possible; we employ exclusively local staff; we educate them, our local community, and you, our guests, about sustainability, cultural and environmental matters.
Our sustainability policies are by no means limited to Lapa Rios; they extend to all Böëna Wilderness Lodges: Pacuare Lodge, Monteverde Lodge & Gardens, Cloud Forest Lodge, and Tortuga Lodge. Through our countrywide efforts, accomplishments, and lessons learned, we've discovered that sustainable tourism and, in turn, sustainable communities are not only possible but practical.
Over the years, we've developed and implemented robust programs to strengthen our conservation efforts and benefit nearby communities. Below are a few examples of our sustainability practices at Lapa Rios Lodge.
We believe Lapa Rios Rainforest Lodge should be a vehicle for achieving higher goals. Goals that include fostering a positive coexistence between the delicate ecosystems and biodiversity of the Osa Peninsula and the communities and businesses that live and operate here. Population growth, poverty, and insufficient environmental education threaten to unbalance the precarious relationship between people and nature that is so essential for the well-being of all.
We want our guests to know they are helping nature while staying at Lapa Rios Rainforest Lodge. Through a one-time $25 per-person Conservation Support Contribution—less than 1% of a standard vacation—our sustainability programs reach fruition. We further engage our guests by sharing regular program reports and updates that demonstrate how significant their contribution is. Many guests are even inspired to give more to the fund.
At Lapa Rios, we believe tourism should benefit and support local populations and have put community integration at the forefront of our operations. Over the years, tourism has replaced many income-generating industries on the peninsula, many of which incurred negative environmental impacts, such as forestry, small-scale fishing, ranching, and soy palm or rice plantations.
Our Staff:
Lapa Rios provides several communities with direct and indirect employment opportunities. In fact, 100 percent of our staff are native residents, and most of our management positions are filled by women. For example, our Lodge manager, kitchen leader, and concierge director are all women from nearby towns. Learn more
Community empowerment
: 
In keeping with our belief that sustainable tourism should enhance the living standards of the region's residents, we make every effort to work with area service providers and assist with improvements to the local infrastructure, such as road work and adverse weather mitigation. We also support local initiatives through donations and collaboration in community projects.
Children and Education: 
Along with tropical rainforest conservation, we consider education to be the single most important aspect of our commitment to sustainability. Without education, sustainable tourism on the Osa Peninsula would be impossible. We believe that all education, whether formal or informal, basic or skilled, provides people with the necessary tools to make decisions that improve their lives while respecting the natural world and its finite resources. Learn more
We support local schools, including Carbonera and Piro schools, by providing funds and equipment for environmental education and other social programs. Our "back of the house" lodge facilities also serve as a classroom for local students to learn about clean energy alternatives, waste management, and responsible consumption.
We take every step possible to infuse each guest's experience with Costa Rican culture. Our award-winning Lapa Rios farm-to-table cuisine incorporates native fruits, vegetables, and tubers in our signature dishes. These dishes include traditional favorites like Costa Rican Casados, fresh fish or seafood Ceviche, and the delicious Chifri Lapas, among several others. Learn more
Our luxurious suites and villas are decorated with beautiful weavings and craftwork made by indigenous and local artisans. We also integrate Costa Rica customs, traditions, and indigenous lore into our on-site experiences, such as the Local Medicine Tour and the Sustainability in Action.
We invite our guests to experience firsthand what it's like to live like a local. During this visit to a family farm in the Piro Community, guests learn about the household's history and way of life while sharing stories, home-brewed Costa Rican coffee, and traditional snacks.
Our onsite organic farm is an interactive space where guests can learn about Costa Rican agriculture and taste some of the fresh edible produce commonly grown in the region. Although our garden doesn't yield enough to supply the Lodge's kitchen or staff restaurant, our goal is to grow fruits and vegetables while providing a space to teach organic farming practices to local community members and schools.
Our Lapa Rios tour guides are from Costa Rica, and they often share fascinating facts and anecdotes about the local cultures, customs, and traditions. Their in-depth knowledge of the region and environment significantly enhances the customer experience.
At Lapa Rios, we invite our guests to embrace sustainability practices such as responsible water use, electricity conservation, and waste disposal. Through our efforts, we aim to demonstrate to our staff and guests that sustainable living is readily achievable.
Guests can contribute to the Lapa Rios reforestation program by transplanting a primary rainforest seedling in an area of secondary growth. Through the activity, participants learn about the chosen tree and its role in the ecosystem.
Lapa Rios Nature Reserve: Applied environmental conservation is the foundation of everything we do. And like our sister Böëna lodges, we've dedicated 1,000 acres of the Lapa Rios property as a private nature reserve. The pristine Lapa Rio's Nature Reserve serves as a wildlife corridor and protective barrier for its neighbor, the 100,000-acre, mega-biodiverse Corcovado National Park.
To guarantee the protection of the reserve's tropical rainforest, the visionary founders of Lapa Rios, in partnership with the Nature Conservancy and Costa Rica's Center for Environmental Law and Natural Resources Association (CEDARENA), signed an easement to ensure its preservation, prohibit or limit any commercial or extractive activities, and encourage scientific research and education.
The Lapa Rios Reserve provides sanctuary to some of the world's rarest flora and fauna. Among its resident animal and reptile species are all of Costa Rica's monkey species, tapir, the three-toed sloth, the silky anteater, different species of poison dart frogs, and over 300 bird species, including the endangered Harpy Eagle and Green Macaws.
A team of biologists recently identified an extremely rare rainforest tree within the Lapa Rios Reserve, the Sangrillo Colorado (Paramuchaerium Gruberi). The immense rainforest giant is allegedly so uncommon that its existence has only been recorded within the Lapa Rios perimeters and not once in the reserve's neighbor, Corcovado National Park, which is home to over 2.5 percent of the world's biodiversity. Learn more
Collective conservation: In 2018, Lapa Rios received its second Sustainable Tourism Certificate from the National Tourism Institute of Costa Rica. The certificate recognizes businesses' efforts and organizational management to actively mitigate the negative impacts of their operations.
Matapalo Beach is recognized with the Beach Bandera Azul Program certification, that is managed by the Bandera Azul committee from Lapa Ríos staff.
Lapa Rios is also a member of The Long Run, a membership organization of nature-based tourism businesses committed to driving holistic change by setting the highest sustainability standards in the industry. Collectively, participant businesses protect over 23 million acres of biodiversity while directly and indirectly improving the lives of approximately 750,000 people.
The following list captures a few more of our conservation efforts:
Energy: We designed and installed a robust system of 220 solar panels and ten nano hydro-turbines that provide the property with majority of its energy needs. This includes heating water for our 17 suites and villas as well as the staff quarters. If it happens to be cloudy, we use the excess energy stored in batteries or our energy-saving auxiliary water heaters.
We designed and implemented a management plan for water and electricity usage that requires regular investments in technology upgrades and data analysis. We also encourage guests and staff to implement good energy usage and reduction practices.
Water: All the lodge's wastewater flows into state-of-the-art septic systems.
By installing specified water meters, we analyze the lodge's water consumption and implement preventative actions for improved water management and responsible use of our resources.
The lodge's bathrooms are equipped with biodegradable shampoo, conditioner, and shower gel, and all our laundry is done using biodegradable soap. We also use energy-efficient washers and dryers to best utilize the electricity we produce onsite.
Our swimming pools are purified with salt and stabilizers instead of chlorine. Salt systems are much kinder to the environment and our skin.
Waste:
We operate a waste management program that is applied to all operative departments and guests' quarters. The program includes separating inorganic and organic wastes to be processed at an on-site compost, fed to our resident pig population, or sent to the local recycling center, La Palma.
We avoid using single-use plastics whenever possible and promote reusable containers in our operation and among our guests.
Wildlife:
In 2020, we signed an agreement with the National University to support the implementation of a Jaguar Program to study felines and other native species. Lapa Rios' contribution helped to supply researchers with photography equipment, technical assistance, food, and lodging. During the project's implementation, the program captured over 80,000 photos and videos of resident animals, including 21 species of large mammals and five of Costa Rica's six native feline species.
Lapa Rios is providing research and logistical support to Raising Coral, a nonprofit organization working to develop methods to restore coral reefs in Costa Rica through a genetic diversity study on coral propagation techniques in Pocillopora Coral nurseries. The research aims to identify affordable solutions for coral regeneration that can be applied to restoration projects in low-income countries.
To further support the community and minimize fuel consumption, we buy most of our produce from local growers and providers. In addition, our Lapa Rios resident guides and employees are all Costa Ricans, and most come from nearby communities. When possible, we like to hire close relations of our staff to fulfill certain service provider positions.
Our experiences:
In addition to eight adventure-filled and informative experiences offered at Lapa Rios, we offer private or shared tours to local attractions as well as kayaking, snorkeling, scuba diving, and whale/dolphin watching excursions. Surfing lessons or guided excursions to the region's best breaks, such as Pan Dulce, Pavones, Cabo Matapalo, and others, all locally owned, supporting local commerce in the area.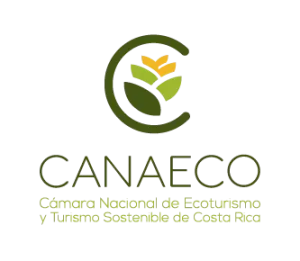 Böëna's Collection of Wilderness Lodges forms part of the National Chamber of Sustainable Tourism (CANAECO). A non-profit organization, CANAECO provides stimulus to promote responsible and sustainable practices across the tourism industry.
Projects and Initiatives
Our sustainability efforts transcend each Böëna Wilderness Lodge to become agents of positive change for our children and generations to come. Through developing strong programs steeped in community participation and empowerment, we strive to ensure the restoration and conservation of Costa Rica's unique natural areas and resources.
Discover more about our projects and contact us on [email protected] if you want to become part of any of our sustainability initiatives.
Tools and Resources
Explore some of our sustainability documents, links, images and videos. Access to information is a key element for sustainable development.
Lapa Rios | Blog
Böëna Funds 'Raising Coral' Project To Restore Health Of Costa Rican Reefs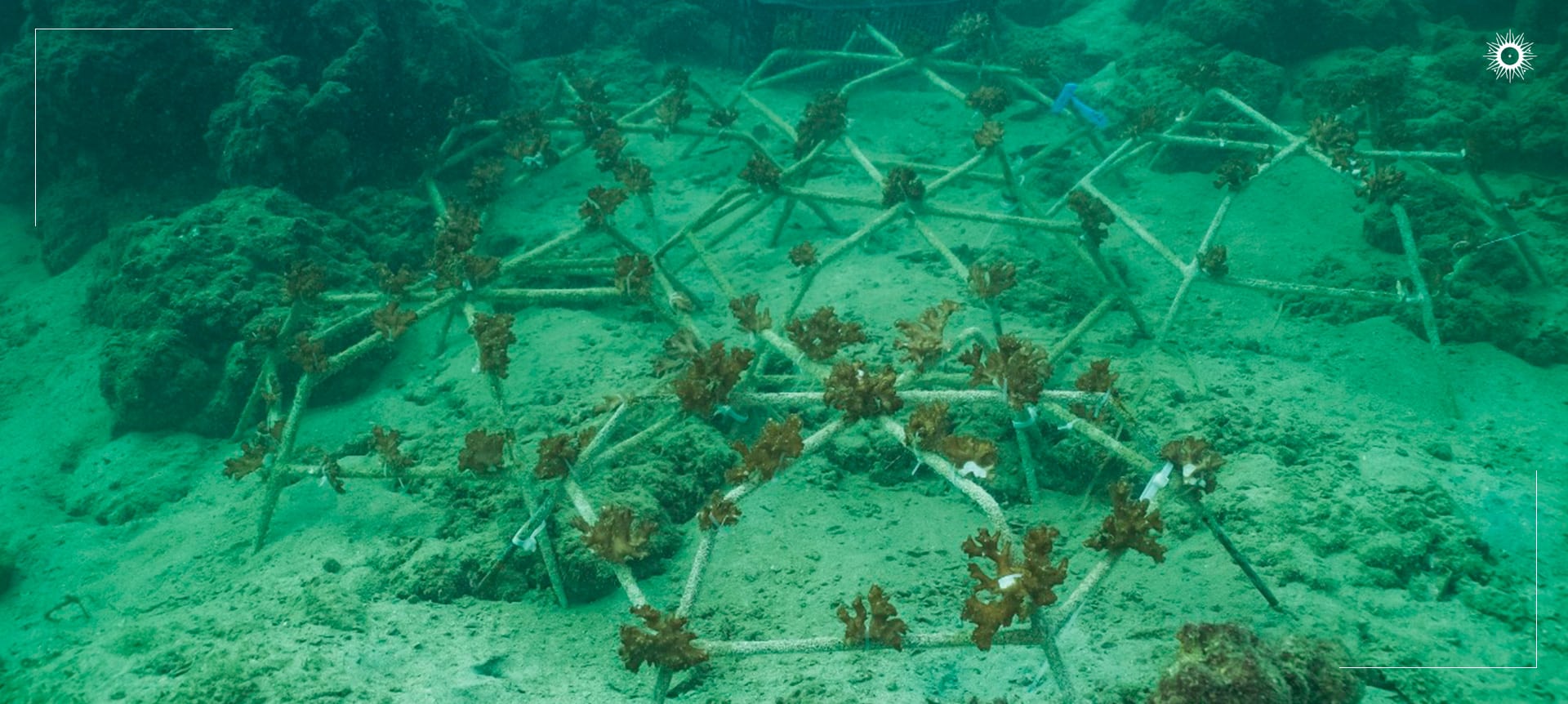 August 2023
Consider the lowly coral. Actually an animal, it looks like a plant, as it never goes anywhere, and it usually reproduces asexually, which doesn't sound very romantic. Read blog here!
Patriotic Traditions And Other September Stories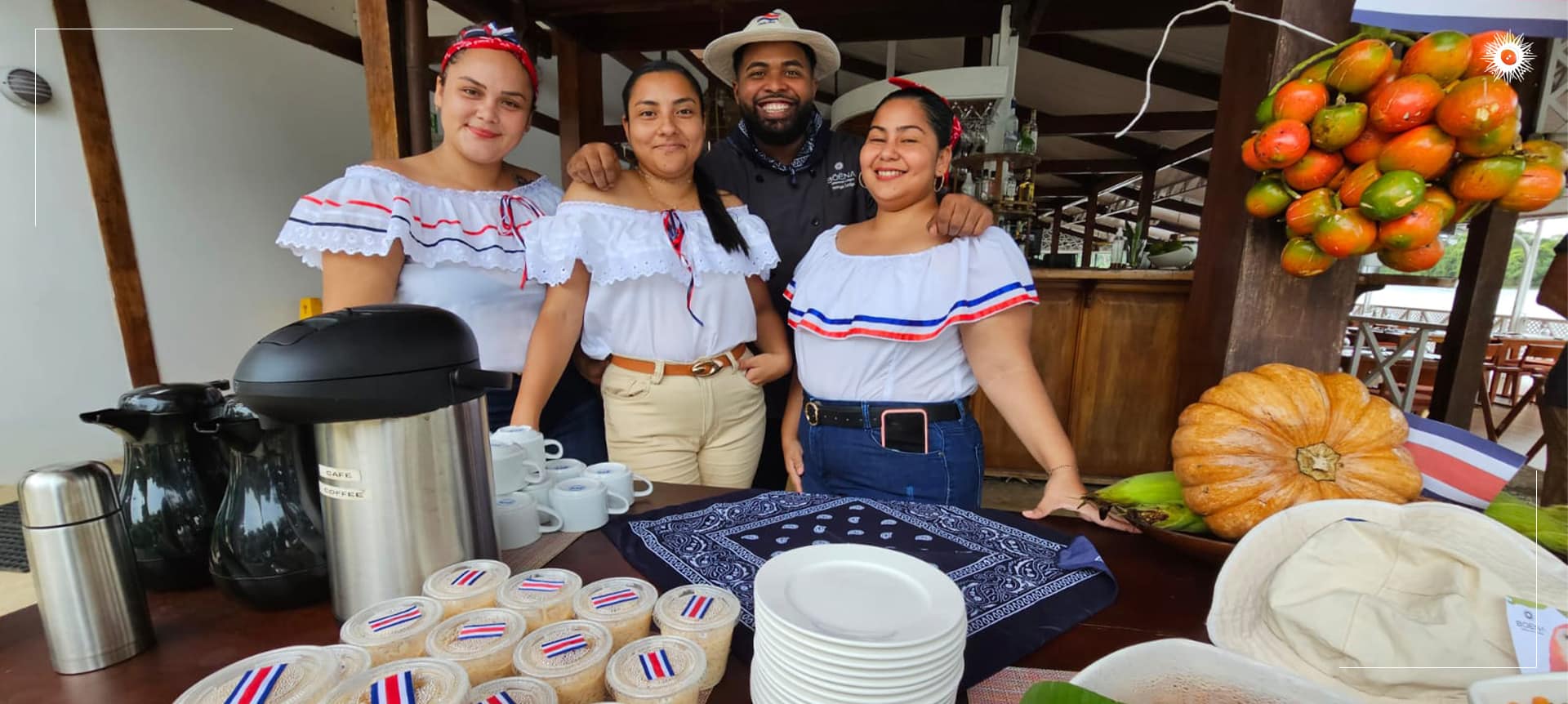 September 2023
Costa Rica recently marked a significant milestone as it celebrated 202 years of freedom and independence on the 15th of September. Read blog here!