Discovery, adventure, and rejuvenation in Costa Rica's remote wilderness Package
9 DAYS / 8 NIGHTS: PACUARE RIVER, TORTUGUERO, OSA PENINSULA
This exquisite full-luxury immersion package features three of Costa Rica's most unique eco-lodges located in the country's most exotic destinations. Begin the journey whitewater rafting on the mighty Pacuare River – hailed one of the world's most scenic rivers. Your riverside destination is the stunning Pacuare lodge, nestled deep within rainforest. Next, enter the lush lowland jungles on a fascinating boat ride on quiet river canals in Tortuguero National Park – famed for its seasonal migrations of giant Green sea turtles and the Tortuga Lodge & Gardens. And lastly, explore the enchanting rainforests and pristine beaches of the Osa Peninsula at the stellar Lapa Rios Rainforest Lodge. Discovery, adventure, and wonder are waiting for you when you embark on Böëna's ultimate Costa Rica Discovery.
Ensure every moment of your journey is one to remember. With Böëna's XPLORE AIR private charter flight service, we promise you'll spend less time in transit between destinations and more time taking in the country's unbridled beauty. Each flight is a journey of spectacular scenery cradled in the safety and security of our state-of-the-art Cessna Grand Caravan aircraft with two top-rated pilots. Recommended luxury charter service in Costa Rica: Tortuguero—Puerto Jiminez— San Jose or Liberia International Airport.
SAN JOSÉ – DAY 1
Welcome To Beautiful Costa Rica!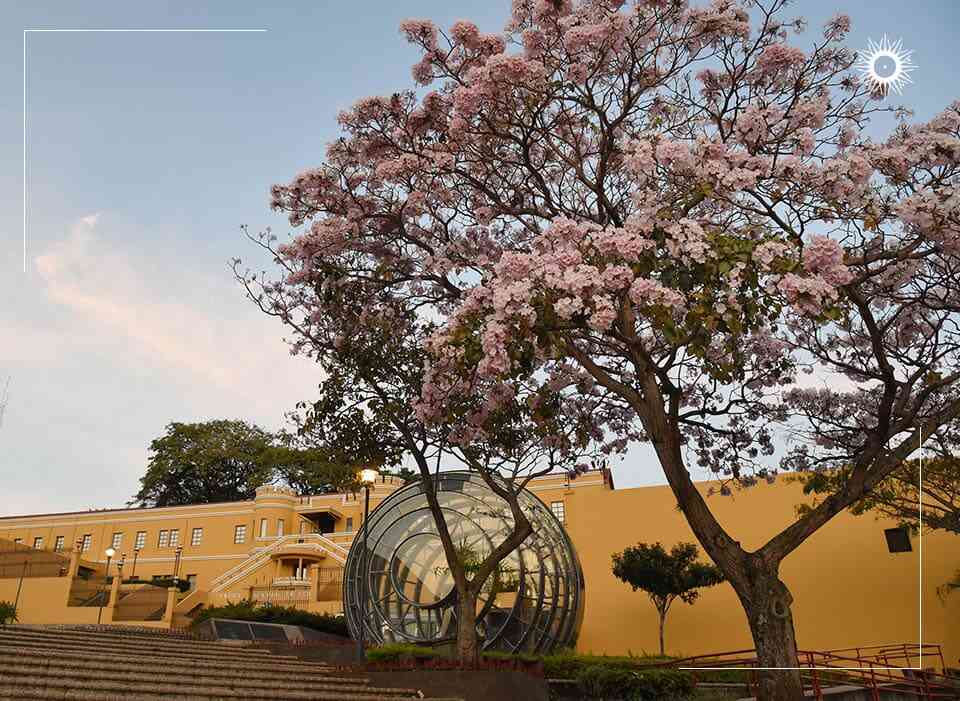 Meet and greet at the Juan Santamaria International Airport in Alajuela. Upon arrival, you'll be met by a Böëna representative and transferred in professional comfort to the capital city, San José. Take the afternoon and evening to explore the capital's historical and culinary treasures or rest up for the adventure ahead at your exquisite hotel in the city—overnight and the charming Grano de Oro Hotel, or similar.
DAY 2
A Full-Adventure Immersion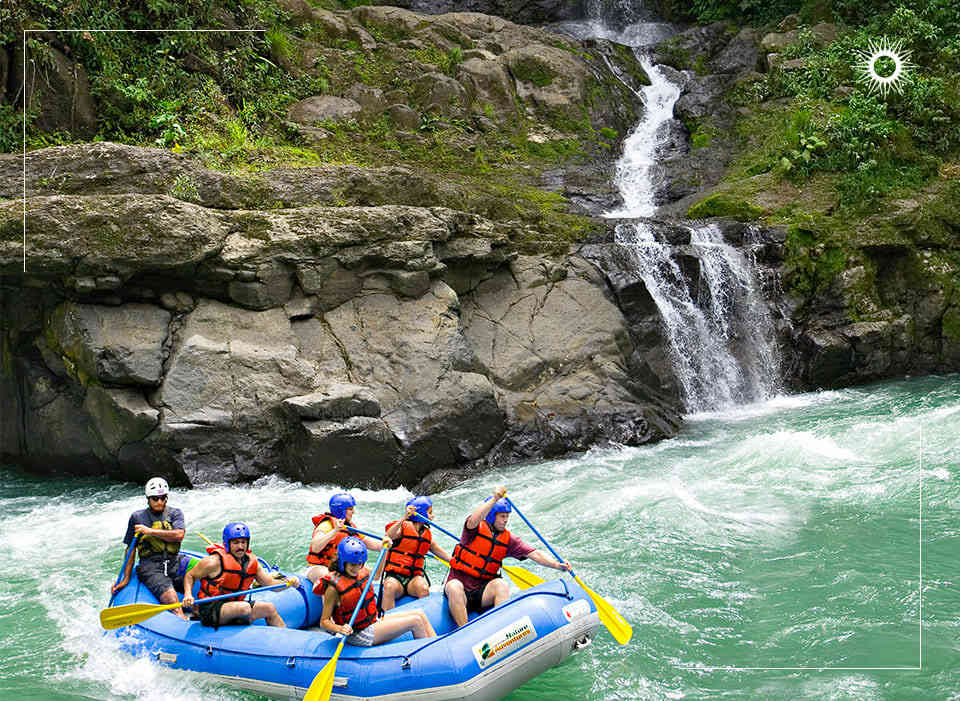 Rise early for the scenic 2.5-hour drive through the Central Valley and into the verdant Talamanca Mountains. En-route you'll stop for your first traditional Costa Rican breakfast and steaming cup of locally grown coffee. Soon you'll arrive at the majestic Pacuare River, where a thrilling 1.5-hour whitewater rafting trip over Class II, III, IV rapids awaits. Your destination is Pacuare Lodge, deep within the mountainous homeland of the fascinating Cabécar indigenous people. Once you've settled into your exquisite suite, explore the lodge's beautiful grounds or refresh your senses in the rainforest infinity pool. Relaxation and a candlelight dinner await. Overnight at the Pacuare Lodge.
DAY 3
Live The Pacuare Experience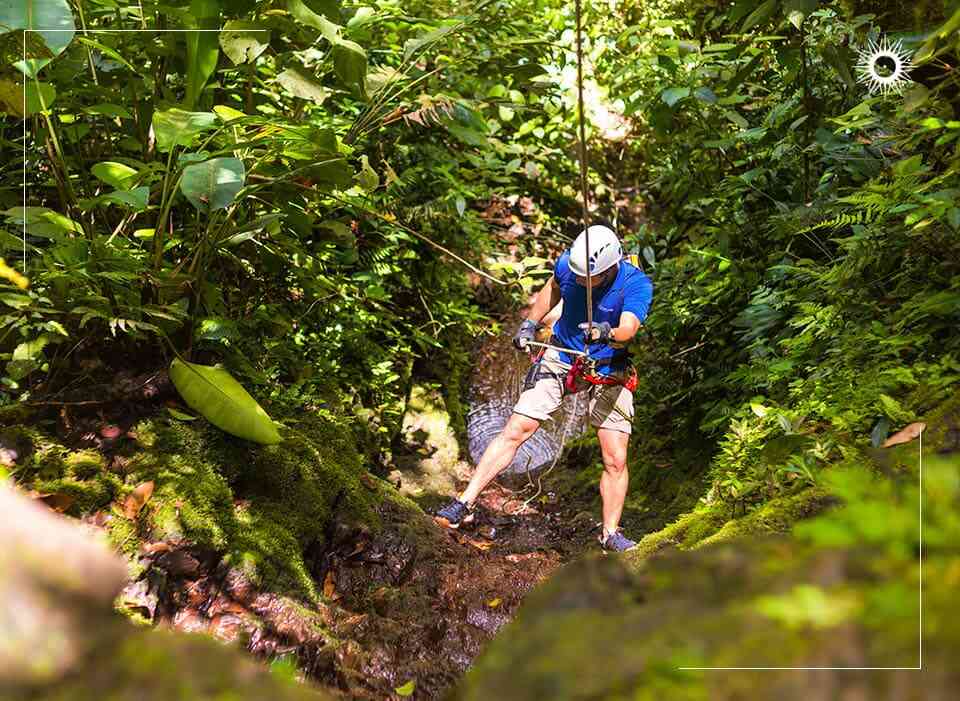 Rise to the distinct sounds and scents of the rainforest. Today you can choose from Pacuare Lodge's signature selection of nine onsite experiences. Start with an enchanting bird-watching tour as the animals of the forest begin to stir. Then hike through the pristine rainforest to a delightful hidden waterfall and a traditional Cabécar village. Or live the thrill of rock climbing and rappelling on the Tropical Canyoning Tour and gliding through the treetops on the Canopy Adventure. You can also visit a rural Costa Rican community to see sustainability in action. Take the afternoon to pamper yourself at the Jawa Jüu Spa or infinity rainforest pool. Overnight at the Pacuare Lodge.
DAY 4
Journey To Tortuguero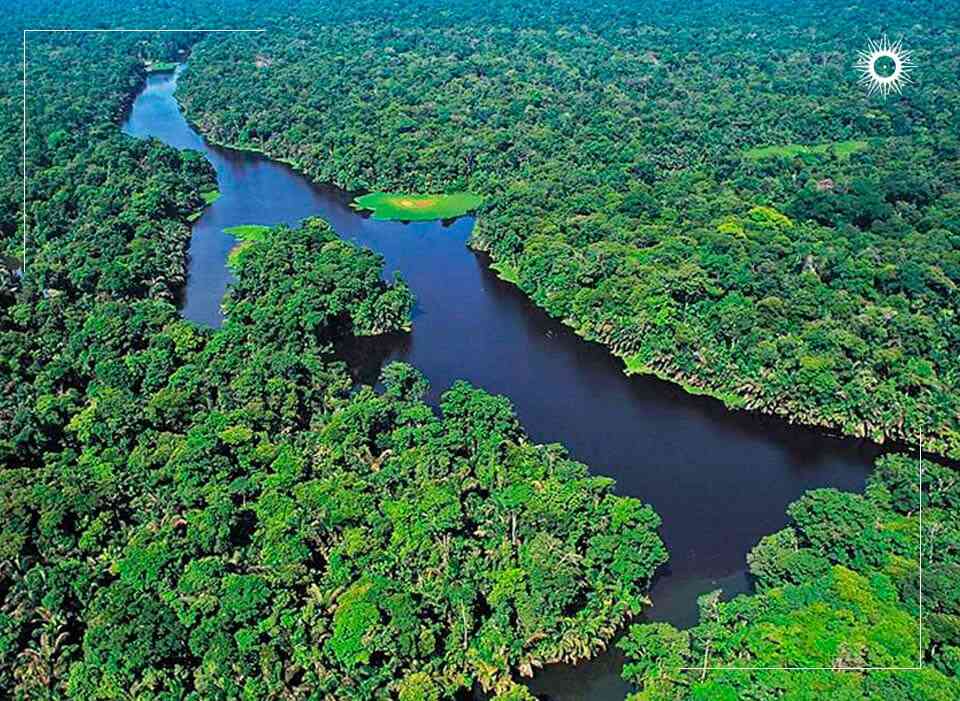 Today you'll experience Costa Rica's rivers to the fullest. Your morning consists of a thrilling 3.5-hour adventure on the Pacuare River's most stunning stretch of water and class III and IV rapids. Pass through steep canyons draped in waterfalls and lush rainforest teeming with wildlife. Enjoy a fresh riverside lunch before takeout and the scenic transfer to the Caribbean Coast. Upon arrival, you'll embark on a safari-style boat ride through the lowland jungle canals and estuaries of Tortuguero. During the 1.5-hour journey, you'll witness a unique habitat of exotic plant and animal species, including caiman, manatee, turtles, and myriad bird species. Overnight at Tortuga Lodge & Gardens.
DAY 5
A Full Jungle Immersion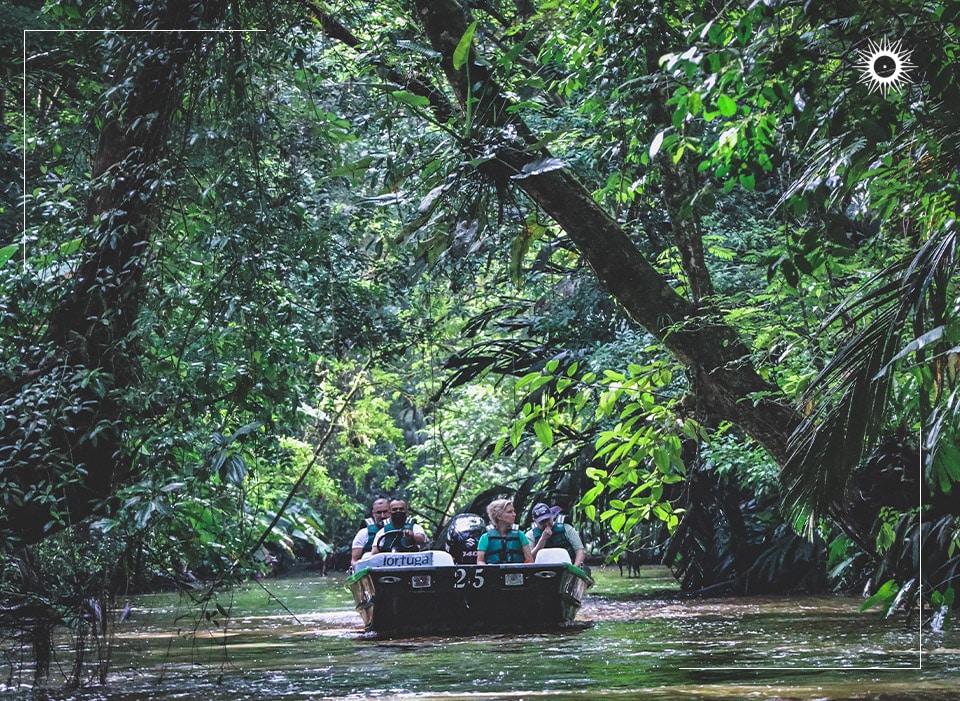 After a hot Caribbean breakfast overlooking the Tortuguero Canal, it's time to explore. Start the day with a guided boat tour through the quiet canals and rivers of Tortuguero National Park. The area is scarcely populated, and the lush rainforest ecosystem in its purest state. Glide beneath the forest canopy draped in orchids and bromeliads where monkeys, sloths, and hundreds of bird and reptile species live. In the afternoon, stroll through the colorful town of Tortuguero to the cool beat of reggae music and scents of spicy creole cuisine in the air. If possible, take a turtle nesting tour once the sun sets. Overnight at Tortuga Lodge & Gardens.
DAY 6
Fly To The Osa Peninsula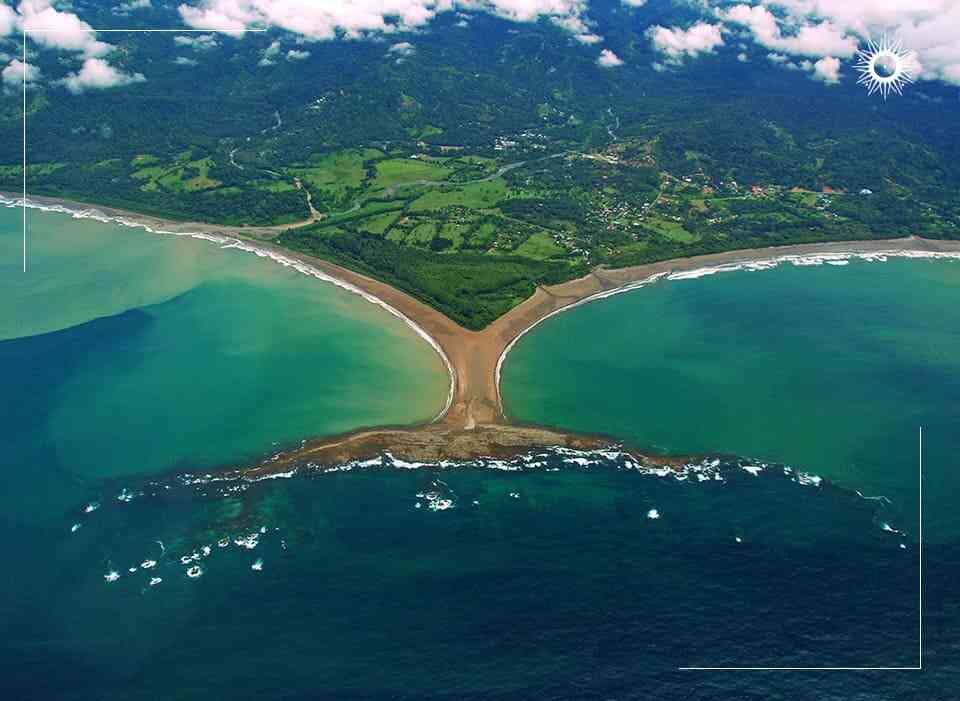 Take a scenic early morning flight from Tortuguero to the Osa Peninsula with a short layover in San José. Get your camera ready to capture the splendid mountain, gulf, and ocean landscapes as you fly overhead. Upon arrival to at Puerto Jimenez on the southern tip of the Osa Peninsula, you'll take a short drive to the award-winning Lapa Rios Rainforest Lodge located on a verdant ridge overlooking the Pacific Ocean. Settle into your exquisite villa in the treetops before taking the afternoon to enjoy the pool, spa, or partake in the exceptional onsite activities. Overnight at Lapa Rios.
DAY 7
Discovering Paradise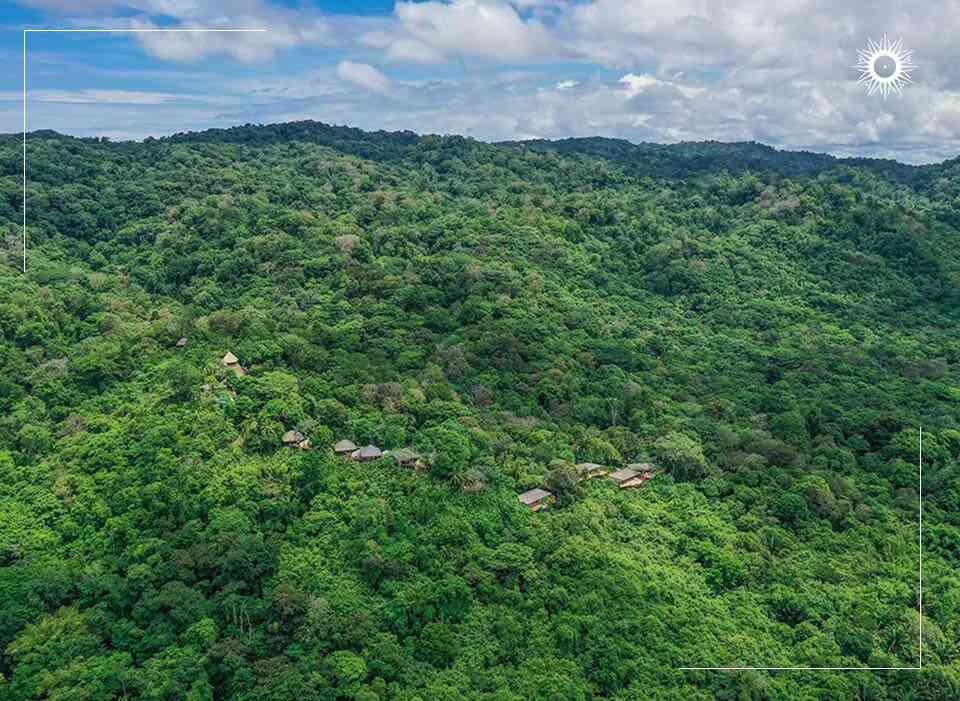 Lapa Rios is home to a 1,000-acre private reserve. Each of the Lodge's custom activities is guided by professional bilingual naturalists who are experts on rainforest plants and animals. Onsite activities include early morning bird watching, a Local Medicine Tour, the Matapalo Tour or Starfish Walk to explore pristine coastal habitats, a Rainforest Ridge Walk, an Osa Trail or Waterfalls hike, and even a Night Walk to see the forest critters that begin their day when the sun sets. Guests can also learn about the Lodge's commitment to sustainability, reforestation, and supporting the local community. Kayaking, surfing, snorkeling, and dolphin and whale watching tours can be arranged at an additional cost. Overnight at Lapa Rios.
DAY 8
Living Lapa Rios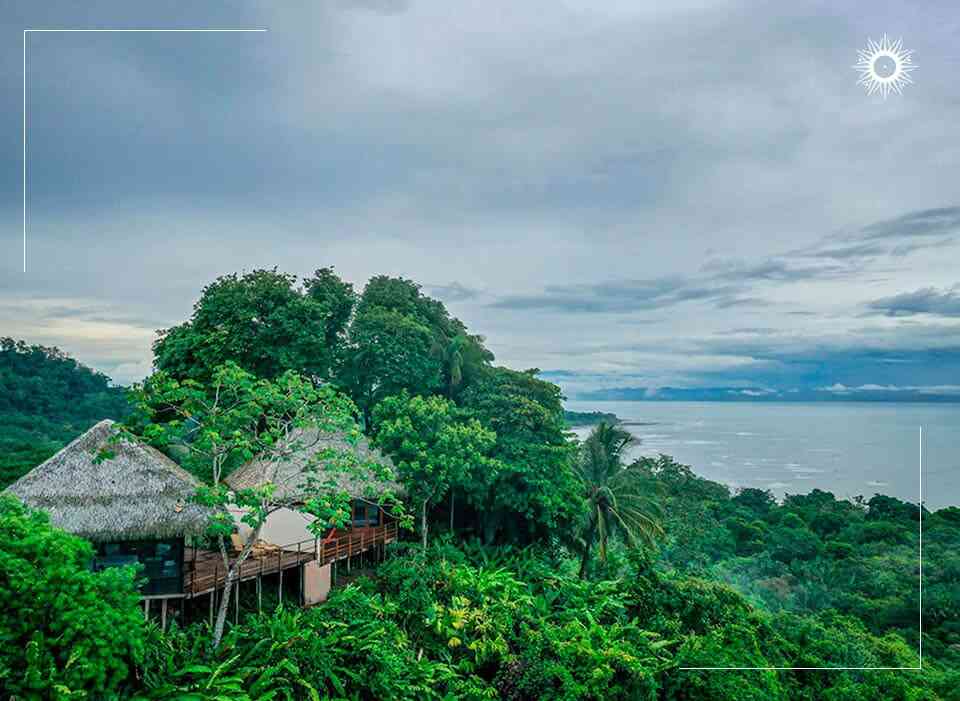 Every day at Lapa Rios is a discovery. Awaken to a rainforest symphony and drift off at night to the soft lullaby of tree frogs. Your bungalow in the treetops is cooled by ocean breezes and perfumed by jungle blossoms. When you are not immersed in the cool ocean or exploring a jungle waterfall in the forest, indulge in the Lodge's award-winning farm-to-table cuisine brimming with tropical fruit and vegetables. Or tone your body and soul at the horizon yoga deck and melt under the seasoned hands of the expert spa and massage therapists. Overnight at Lapa Rios.
DAY 9
Bid Farewell To The Rainforest
Rise to the dawn chorus of howler monkeys, toucans, and parrots. Enjoy a final Costa Rican breakfast and coffee on your private terrace overlooking the sparkling Pacific before departing Lapa Rios. Say farewell to Costa Rica during the scenic flight back to San José and your departure from the Juan Santamaria International Airport.
Includes:
• Ground transportation between destinations
• Domestic flights Tortuguero – San José – Puerto Jiménez
PACUARE RIVER
Pacuare Lodge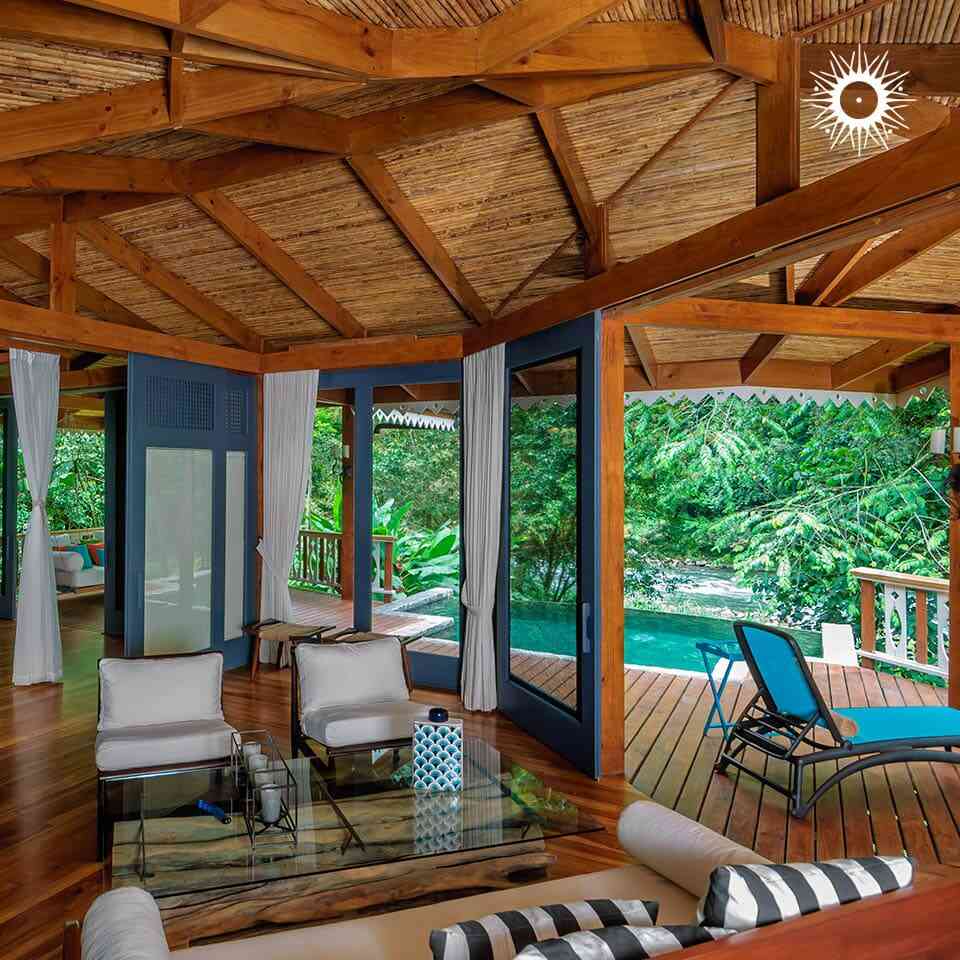 • Ground transportation and river rafting transfer to/from San José and the Lodge (depending on preference)
• Suite accommodations
• Three exquisite daily meals per day
• Pacuare collection of nine onsite experiences, including the Night Hike, Canopy Tour, Tropical Canyoning Tour, Birdwatching, Cabecar Indigenous Hike, Ancient Trail & Hidden Waterfall Hike, Sustainability Tour, Rural Experience, and The Loop
• Professional bilingual guide and equipment.
OSA PENINSULA
Lapa Rios Lodge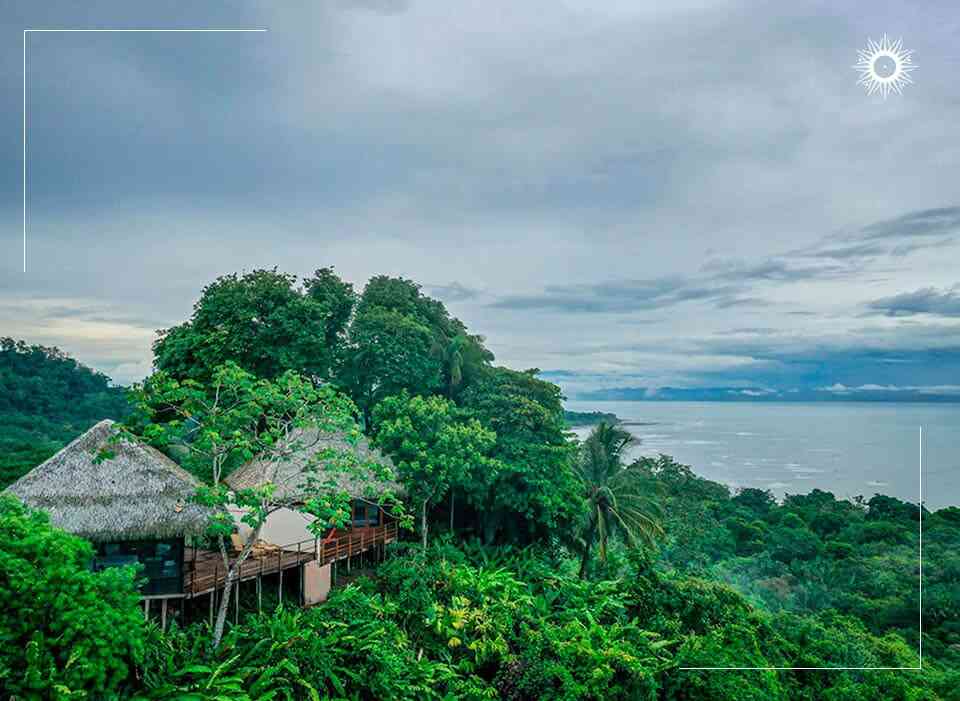 • 3 Nights/4 Days in a Private Deluxe Bungalow
• Domestic flight from San José to Puerto Jimenez
• Three a-la-carte, multi-course meals per day
• Non-alcoholic and non-mixed beverages
• Puerto Jiménez to Lapa Ríos round-trip transfer
• Lapa Rios's collection of onsite experiences, including the Early and Sunset Birds Tour, Wild Waterfall, Local Medicine Tour, Rainforest Ridge Walk, Osa Trail, Matapalo Tour, and Night Walk
• Visit the Carbonera School.
CARIBBEAN ZONE
Tortuga Lodge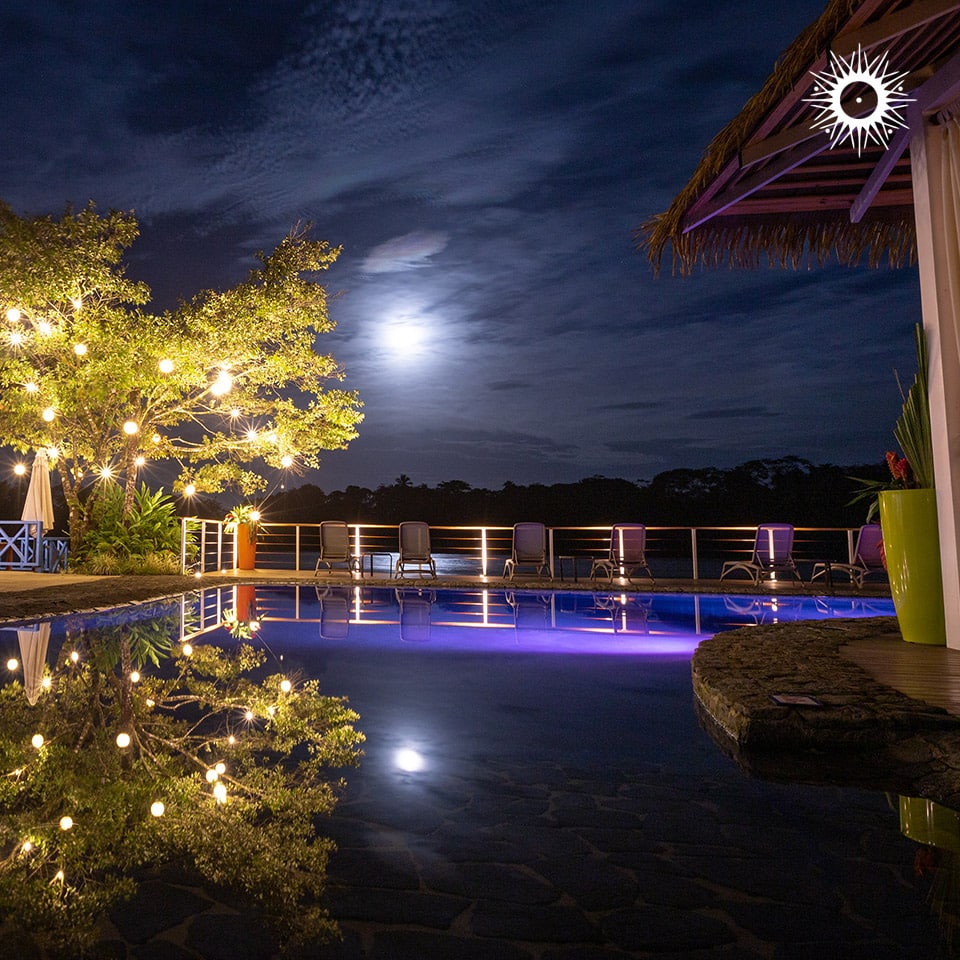 • Ground transportation and boat ride from San José and to Tortuga Lodge on the Tortuguero Canal
• Suite accommodations
• Three exquisite daily meals per day
• Boat tour of Tortuguero National Park canals
• Professional bilingual guide
• Tortuguero National Park entrance fee
Questions About The Böëna Ultimate Discovery?