Pacuare Lodge & Lapa Rios Lodge
9 DAYS / 8 NIGHTS: PACUARE RIVER, OSA PENINSULA
Experience Pacuare Lodge and Lapa Rios Lodge – two award-winning lodges – while you discover some of Costa Rica's most spectacular and pristine destinations on this private adventure crafted for families or friends. Charter flights and private transfers throughout ensure safe & efficient connections between off-the-beaten-path locations. From the stunning turquoise Pacuare River – home to world-class white water – to the wildlife-rich rainforest, beaches and tropical fjord of the Osa Peninsula, this is a journey that will intrigue, amaze, and inspire intrepid travelers of all ages.
Maximize your time with family and friends while enjoying this epic private safari in Costa Rica's most unforgettable wilderness destinations. With Böëna's XPLORE AIR private charter flight services, we'll take the time out of traveling while providing unbeatable vistas and exceptional comfort flying in our state-of-the-art Cessna Grand Caravan with two top-rated pilots. Our recommended luxury charter flights for your itinerary: Guapiles—Puerto Jimenez—San Jose or Liberia International Airport.
ARRIVE SAN JOSÉ – DAY 1
Welcome To Beautiful Costa Rica!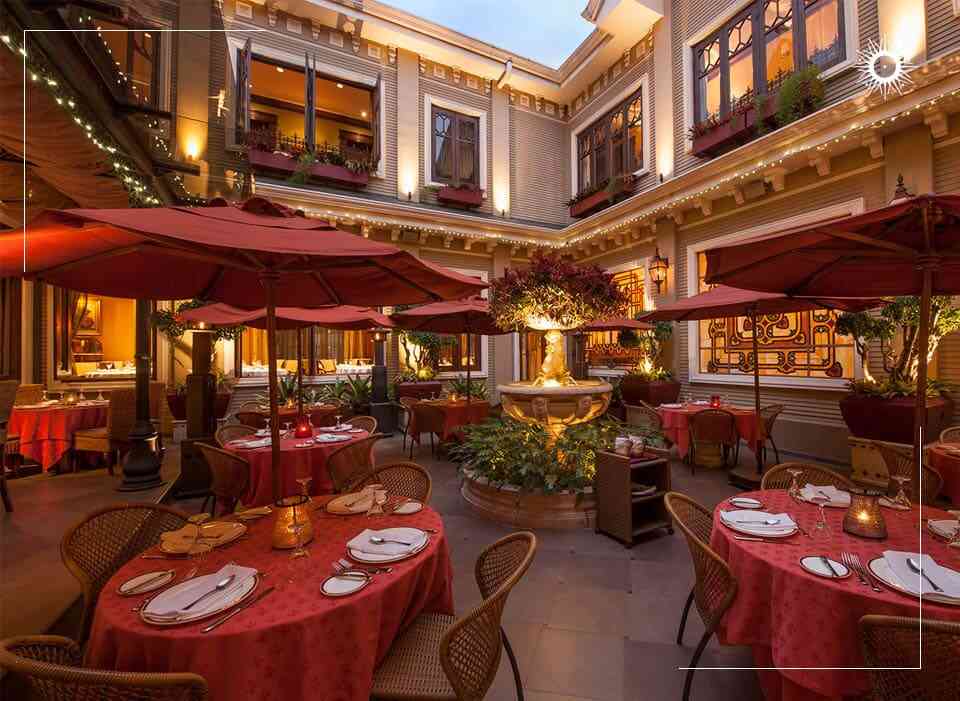 Upon arrival, you'll be met by a Böëna representative and transferred in professional comfort to the capital city, San José. Overnight and the charming Grano de Oro Hotel, or similar.
DAY 2
Magical Pacuare River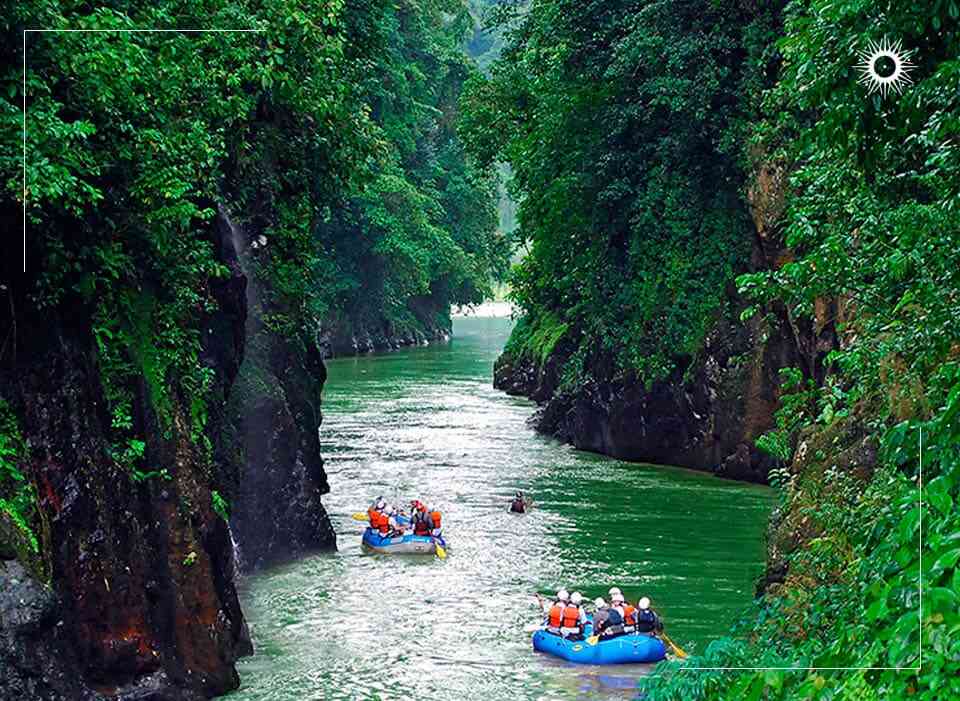 You will be met by your driver for a private transfer to our rafting launch spot along the Pacuare River. The journey will take you through Costa Rica's old capital city of Cartago and past lush farmland that blankets the slopes of Irazu and Turrialba volcanoes. Depending on the time of your flight arrival, a picnic breakfast or lunch will be served en route. While your gear is transferred safely over land to Pacuare Lodge, you'll meet your raft guide at the river, review technique and safety protocols and then launch into the swirling blue water. The Pacuare River is considered one of the most beautiful and scenic wild rivers in the world. Blue morpho butterflies glide about and silver waterfalls tumble down emerald cliffs. Gain confidence in your rafting skills as you navigate small rapids (Class II-III), savor the spray of water on your face, pause to cool off in a swimming hole and enjoy the vivid colors as you paddle deeper into the rainforest. Arrive at the lodge where you will be welcomed riverside by our hosts. After contactless check-in and a brief property orientation, you'll be shown to your suite or villa with time to refresh and relax before meeting with your private guide over lunch (or dinner) and discussing your options over the next several days. Your stay includes three a la carte meals per day, selected from a creative international menu that highlights regional flavors and organic produce from our nearby farm in Turrialba. Overnights in a River View Suites at Pacuare Lodge. Upgrades at an additional cost are available to our Linda Vista Suites, Jaguar Villa or Canopy Villa
DAY 3-4
A Pacuare River Refuge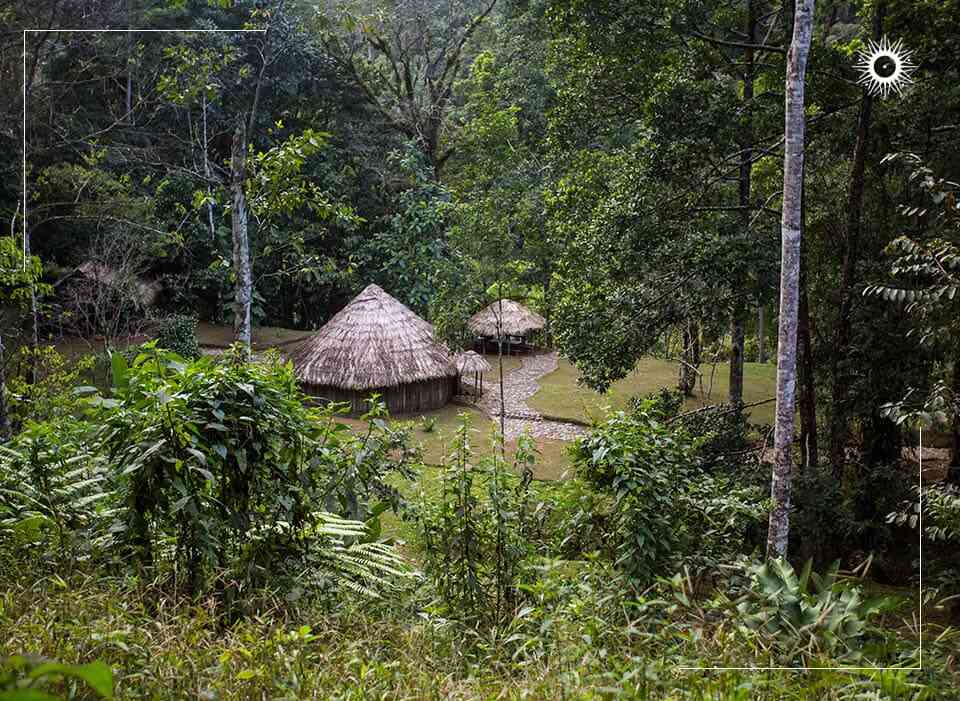 Pacuare Lodge is surrounded by more than 840 acres of pristine & protected primary rainforest, home to an incredible array of birds, a healthy population of jaguars and the rich cultural traditions of the Cabecar Indigenous Community. Adventures of all manner await, from early morning bird watching and patient wildlife observation to adrenaline-packed ziplining through the rainforest canopy. Guests may choose from the following experiences, all included in a stay at Pacuare Lodge and your private guide will help you design the pace and style of each day in according with your preferences. Canopy Tour, Tropical Canyoning Tour, Bird-Watching, Cabécar Indigenous Hike, Ancient Trail & Hidden Waterfall Hike, Sustainability Tour, Rural Experience, and The Loop A stay at Pacuare is not complete without sampling the restorative wellness treatments offered in our Jawa Juü, a name derived from a Cabécar term meaning "the house of the healer." Our spa treatments integrate the wisdom of ancient cultures and their traditions of spirituality and healing with ingredients found in the rainforest. Massages, facials, aromatic baths and body treatments are available for both couples and individuals. Overnight at Pacuare Lodge
DAY 5
Pacuare Whitewater Wonderland – Osa Peninsula Refuge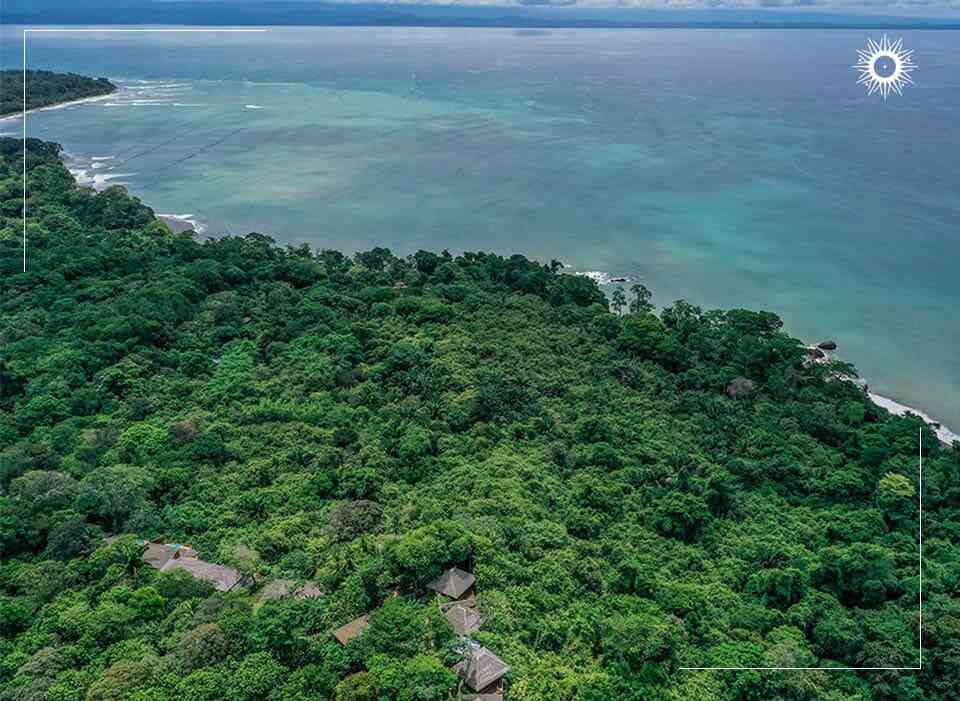 After breakfast, bid farewell to the team and lodge and return to the Pacuare River for a privately guided whitewater rafting adventure. The canyon grows more narrow, the walls steepen and the waterfalls become more abundant as you raft deeper into this living Eden. The river becomes more exciting too, with Class III & Class IV rapids peppering your three-hour rafting trip. Under the expert guidance of your guide, your team will navigate them with confidence. Take-out near Siquirres, where your luggage has been transported separately. You'll have the opportunity to change into dry clothes, have a simple but delicious packed lunch and then take a short drive to the nearby airstrip where you'll board a private plane for the scenic charter flight (45 minutes) across Costa Rica, crossing the Continental Divide and then flying south along the Pacific Coast to the Osa Peninsula. Land in Puerto Jimenez, where our team will again meet you privately on the tarmac, assist with luggage and transfer you in a private 4WD vehicle to Lapa Rios Lodge, at the end of the wild Osa where the rainforest meets the sea. Welcome to a vivid landscape that National Geographic has deemed "the most biologically intense" place on the planet, where macaws screech & soar, monkeys chatter and humpback whales splash in the Gollfo Dulce. Luggage will be transferred to your room while you enjoy lunch, selecting from tacos and ceviche featuring freshly caught fish, light gazpachos, an array of delicious salads and more. Take some time to relax by the pool or in your villa, observing the abundance of wildlife all around you. You'll reconnect with your private guide before dinner to discuss your activities and excursions over the next few days or begin your explorations with a nocturnal walk through the forest in search of creatures most active and visible at night. Accommodations for the following four nights are in our Deluxe Bungalows, perched at canopy-level with views over the Gulfo Dulce. Alternately, upgrade to our newly built Premier & Lapa Villas, ideal for families or couples wanting more space, privacy and seclusion. Overnight a Lapa Rios Lodge.
DAY 6-7
Lapa Rios Lodge – Choose Your Own Adventure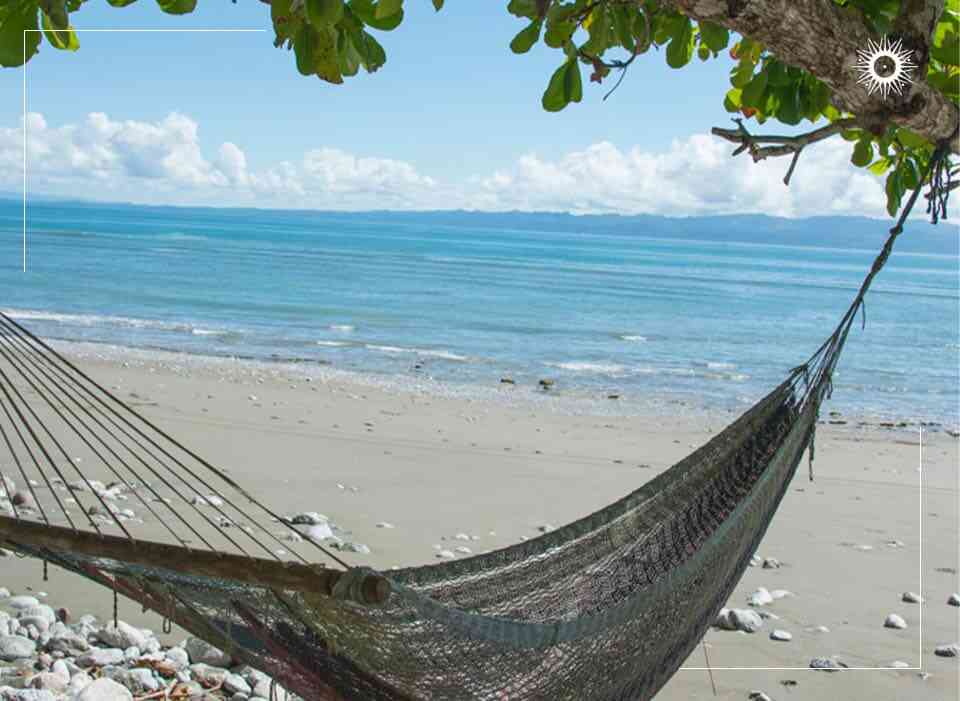 Lapa Rios Lodge protects a 1,000 acre private rainforest reserve, encompassing primary and secondary forest that provides a critical corridor for wildlife moving between the borders of the Osa Peninsula's many national parks and preserves. Accompanied by expert naturalist guides, guests discover the magic of the Pacific Coastal tropical rainforest and Golfo Dulce, one of just four tropical fjords in the world and a favorite habitat of sea turtles, dolphins and whales. Corcovado National Park is nearby and is also a must visit for wildlife enthusiasts; tapirs are regularly seen within the park, along with peccaries and cats, though jaguars remain elusive. Below Lapa Rios, the beaches are a haven for surfers, offering three perfect point breaks ideal for a range of abilities. In a similar style to Pacuare Lodge, guests will be privately guided throughout their time at Lapa Rios and will work with their guide to select from eight different guided excursions through the forest and along the beaches. Splash through a river canyon on our Wild Waterfalls Hike, discover the medicinal properties of rainforest plant, visit the local Carbonera School and join the students in a soccer match or search for wildlife as you hike through palm forests, primary & secondary rainforest on the Osa Trail. Guests may also select from an assortment of adventures (such as surfing, kayaking in the mangroves or through bioluminescence, horseback riding, boat excursions to spot dolphins and whales in Gulfo Dulce and more) that are operated on a private basis by vetted outside partners. These excursions are available for an additional fee. Overnight at Lapa Rios Lodge.
DAY 8
Corcovado National Park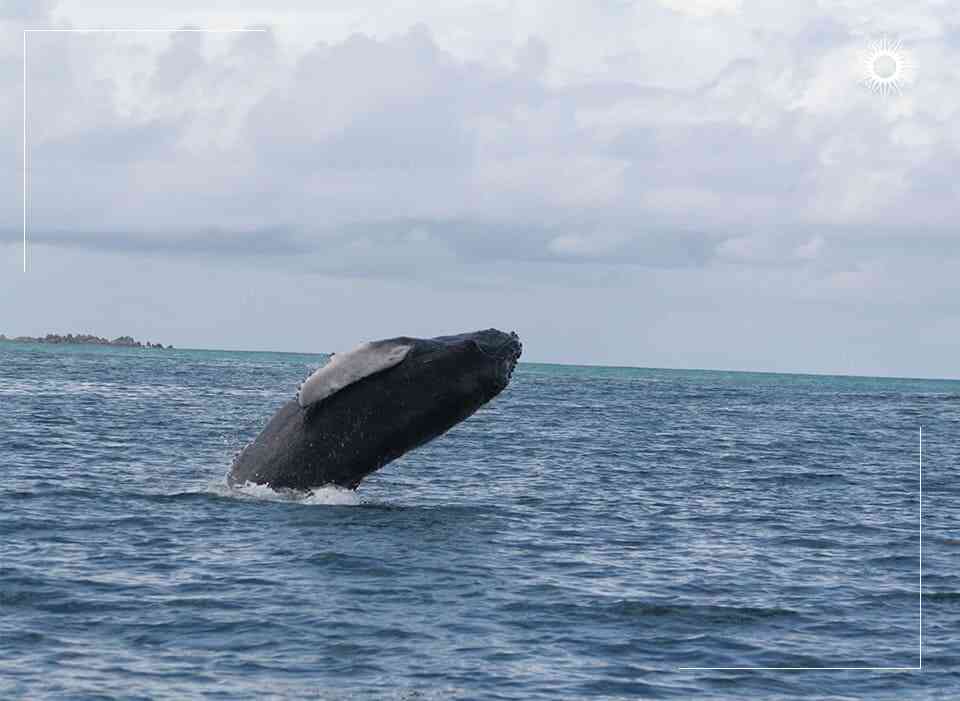 TToday you will discover Corcovado National Park, considered the "crown jewel" of all of the protected areas within Costa Ricca's extensive national park system. Spanning 47,000 hectares, it is home to some of the world's rarest wildlife including jaguars, peccaries, tapirs and 450 bird species + nearly 700 plant and tree species. Accompanied by one of our naturalist guides, this full-day tour includes lunch and a roundtrip private boat ride into Sirena Ranger Station. From a "wet landing" on the beach you'll explore a part of the park on foot, pausing frequently to search for wildlife and learn about conservation initiatives and research taking place within the park En route you'll pass by impressive cliffs, caves, and rocky islands home to marine birds and frequented by pods of dolphins. If the tides are right, you'll be able to depart or return right from Playa Pan Dulce, just below Lapa Rios. Otherwise, a 30 min trip by car may be required to reach to launch dock. Ovenight at Lapa Rios Lodge.
DAY 9
Come Back Soon! Departure Day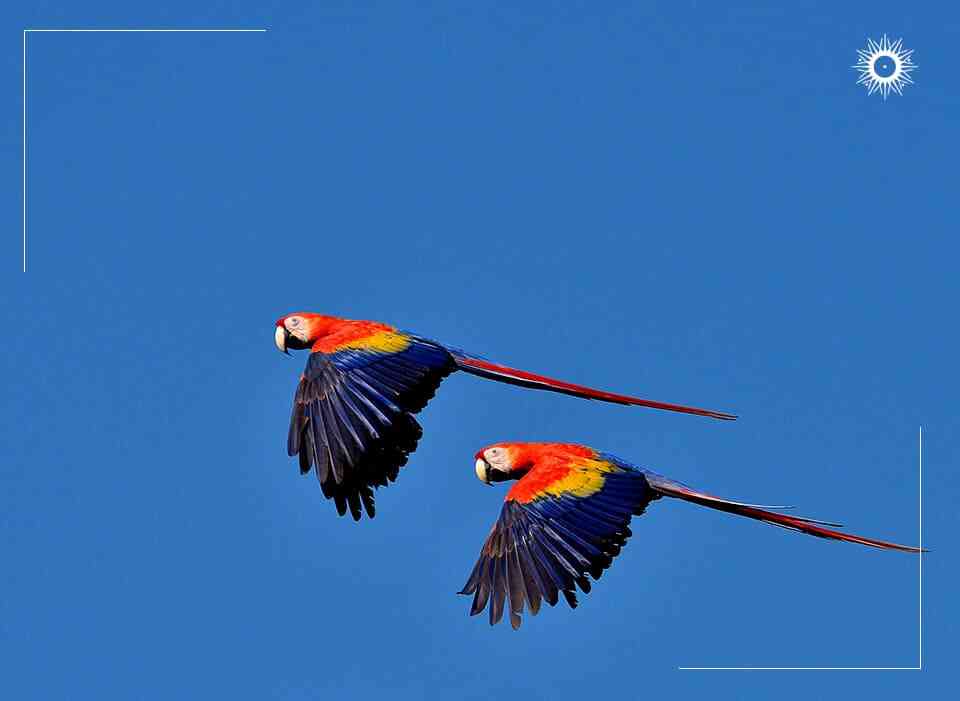 Rise one last time to the dawn chorus of howler monkeys, toucans and parrots as the rainforest wakes up around you. After savoring a final cup of coffee delivered to your private terrace, enjoy breakfast then bid farewell to Lapa Rios. You'll be privately transferred back to Puerto Jimenez and board your *charter flight back to San Jose. *Groups of 4 or more will require a larger plane Pick up and transfer to the Juan Santamaria International Airport with plenty of time for your Costa Rica travel, check-in, and departure. Our sales team at Lapa Rios & Pacuare Lodge possess extensive expertise in crafting private trips throughout Costa Rica. Should you wish to extend your trip beyond our two lodges, please inquire directly and we will be happy to assist you.
Includes:
• Pick up in San Jose and private transfer to Pacuare Lodge / including private rafting tour on the way to the Lodge
• 3 nights at Pacuare Lodge including a private guide**
• Private rafting on the way out of the Lodge
• Private charter flight to Puerto Jimenez/private transfer to Lapa Rios Lodge
• 4 nights in Lapa Rios Lodge including a private guide and day-trip to Corcovado National Park
• 3 daily exquisite daily meals
• Private charter flight back to San Jose
Questions About Epic Private Adventure Safari?