A life-changing journey into four of the world's most inimitable natural treasures
COSTA RICA TRIP DETAILS: 11 DAYS / 10 NIGHTS, PACUARE RIVER, TORTUGUERO, OSA PENINSULA, MONTEVERDE
Live the ultimate Böëna experience and discover four of Costa Rica's most extraordinary destinations while staying at award-winning luxury eco-lodges. Begin the journey whitewater rafting on the majestic Pacuare River until arriving at your exquisite riverside retreat, deep in the lush Talamanca Mountain rainforest. Then head into the Caribbean wetlands aboard a safari-style riverboat. You'll pass through dense jungle waterways teeming with wildlife as you journey to your idyllic Tortuguero waterfront lodge reminiscent of the Caribbean Colonial era. Next, take an unforgettable flight across the country's interior to the shimmering gulf and verdant rainforests of the Osa Peninsula and your resort overlooking the Pacific. And lastly, head north into the magical cloud forests of Monteverde, high in the mountainous interior. Each region you visit is world-renowned for its astounding biodiversity and natural beauty, and each lodge is internationally acclaimed for its commitment to sustainability, conservation, and unparalleled luxury.
With so much adventure and discovery that awaits you, we suggest cutting back on travel time by adding XPLORE AIR by Böëna private charter flights to your Costa Rica vacation of a lifetime. Our state-of-the-art Cessna Grand Caravan and two top-rated pilots will get you to your next destination in record time. All you need to do is enjoy the ride and the flight's spectacular bird's-eye vistas. We suggest the following flight services: Tortuguero—Puerto Jimenez—Aranjuez—San Jose or Liberia International Airport.
SAN JOSÉ – DAY 1
Welcome To Beautiful Costa Rica!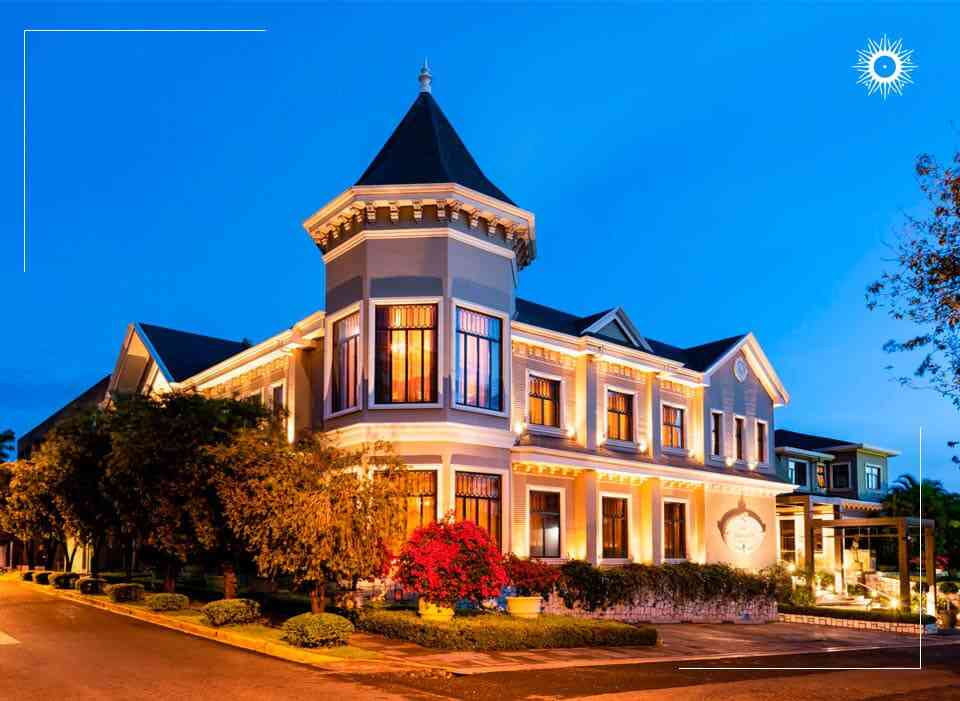 Meet and greet at the Juan Santamaria International Airport in Alajuela. Upon arrival to Costa Rica, you'll be met by a bilingual Böëna representative and transferred in professional comfort to the capital city, San José. Take the afternoon and evening to explore the capital's historical and culinary treasures or rest up for the adventure ahead at your exquisite hotel—overnight and the charming Grano de Oro Hotel, or similar.
DAY 2
Wilderness Revealed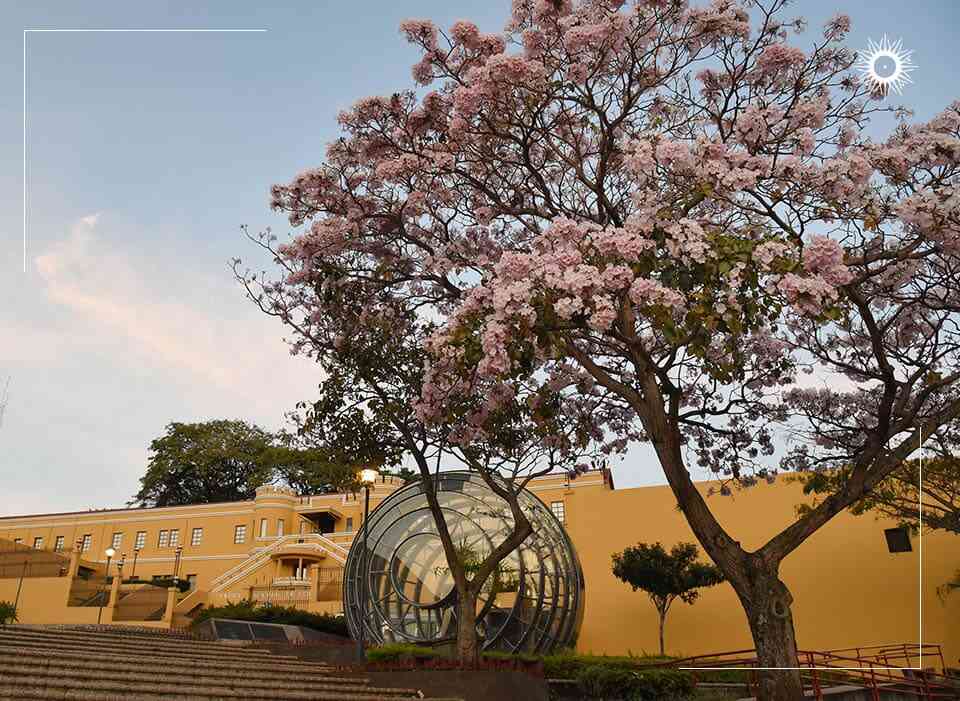 Rise early and join your fellow Böëna adventurers for a memorable drive through history as you leave the Central Valley and pass the Spanish Colonial Capital of Cartago. You'll stop for your first traditional Costa Rican breakfast and locally grown coffee before descending into the mountains and dense Costa Rica rainforest of Braulio Carrillo National Park on the Caribbean side of Costa Rica. Depending on your preference, you can either leave the road behind and embark on an unforgettable Pacuare rafting trip (over Class II, III, IV rapids) to the award-winning Pacuare Lodge or continue by road through the verdant Talamanca Mountains. Overnight at the Pacuare Lodge.
DAY 3
A Full-Adventure Immersion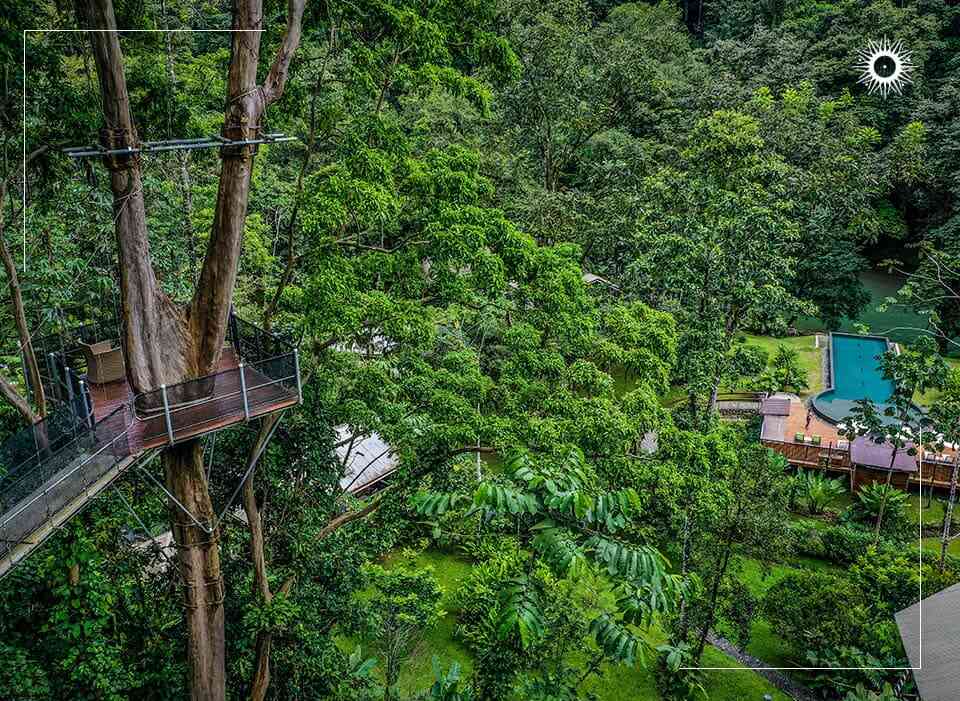 Start your day to a chorus of rainforest wildlife and exotic farm-grown delights on the terrace of your river-front suite. Today, the magic of Costa Rica's natural bounty is revealed through Pacuare Lodge's nine tailored signature experiences. Spot each treetop soloist on an early birdwatching tour, hike into the mountains over ancient trails to a Cabecar village, or splash in a hidden rainforest waterfall. Live the thrill of rock climbing and rappelling down verdant canyons or soaring through the treetop canopy on a zipline adventure. You can also visit a local community to see sustainability in action before pampering yourself at the Jawa Jüu Spa or infinity rainforest pool. Overnight at the Pacuare Lodge.
DAY 4
A River-Born Journey Into Tortuguero National Park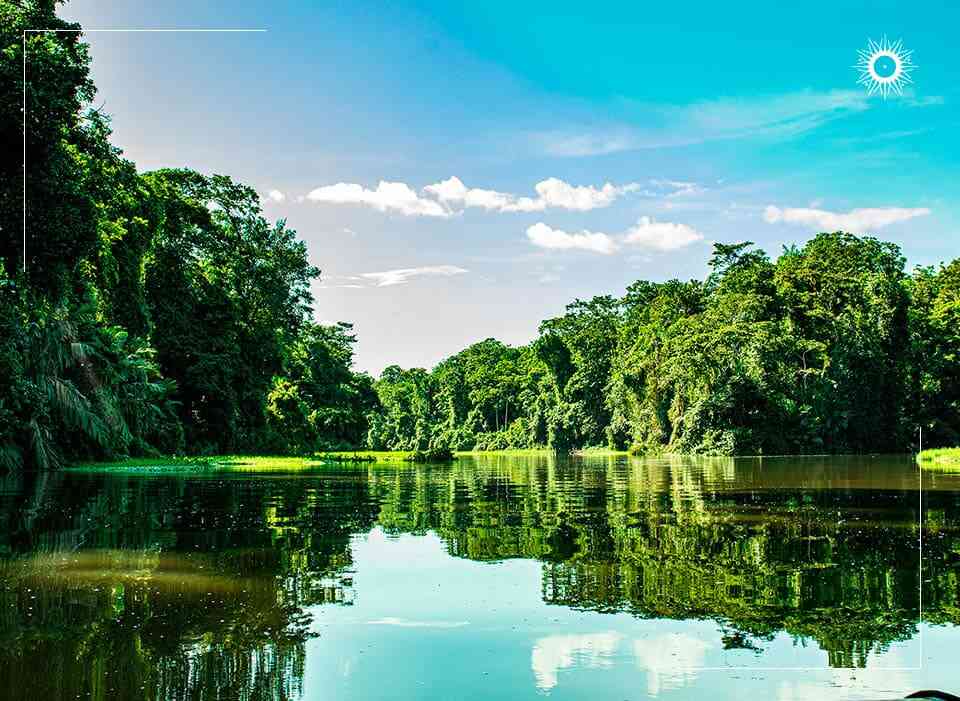 Today's Costa Rica rainforest odyssey will take you and your fellow Böëna adventurers to where the road ends, and your destination, Tortuga Lodge & Gardens, is only accessible by boat or plane. Upon arrival at the Las Pavonas Dock in the Caribbean lowlands, you'll board a covered safari-style riverboat for a 1.5-hour cruise through Costa Rica jungle-draped river canals and estuaries to the idyllic village of Tortuguero on the Costa Rica Caribbean Coast. The tranquil journey will take you through pristine river habitats of the Costa Rica national park teeming with exotic plants and animals, including caiman, manatee, turtles, monkeys, reptiles, and hundreds of bird species. Overnight in a delightful Mr. Mishake Suite at Tortuga Lodge & Gardens.
DAY 5
A Total Jungle Immersion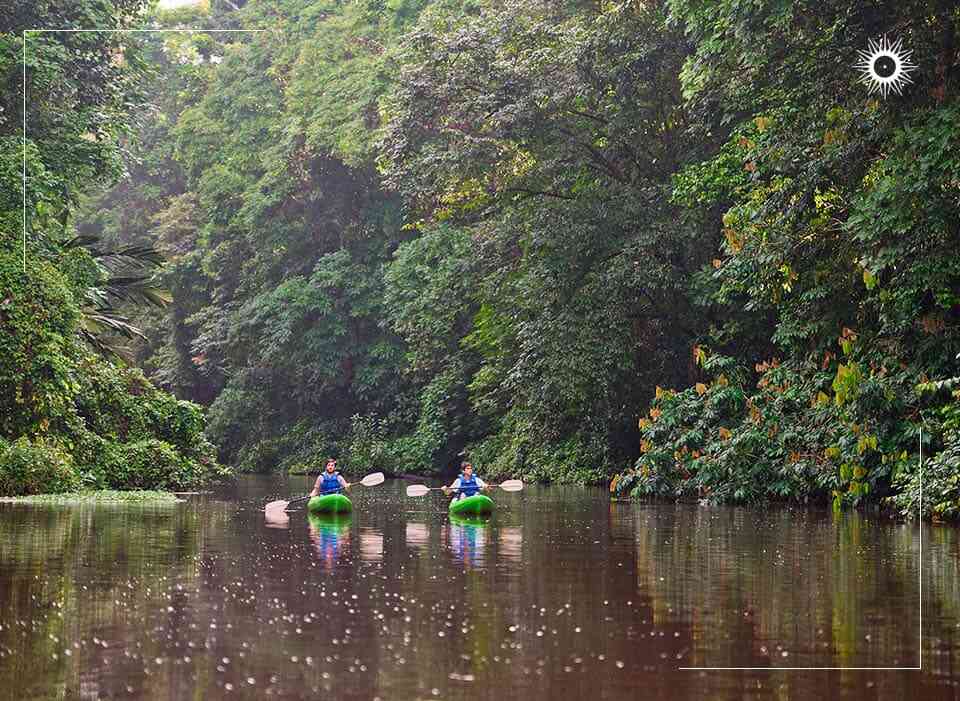 Rise in tune with the wildlife in the private reserve outside your suite and a savory Caribbean breakfast overlooking the Costa Rica Tortuguero Canal. You decide what the day has in store. Choose from the Tortuguero Jungle Expedition Package of custom experiences, including the Early Morning Bird And Nature Walk, a Natural History Boat Tour or Kayak over the glassy canals and tributaries of Tortuguero, a Cerro Tortuguero Tour, and an evening Twilight Tour. Don't miss a stroll through the colorful town of Tortuguero, Costa Rica, where the cool beat of reggae music and scents of spicy creole cuisine perfume the air. If possible, take a turtle nesting tour once the sun sets. Overnight at Tortuga Lodge & Gardens.
DAY 6
Birds-Eye Panorama From The Atlantic To Pacific Coast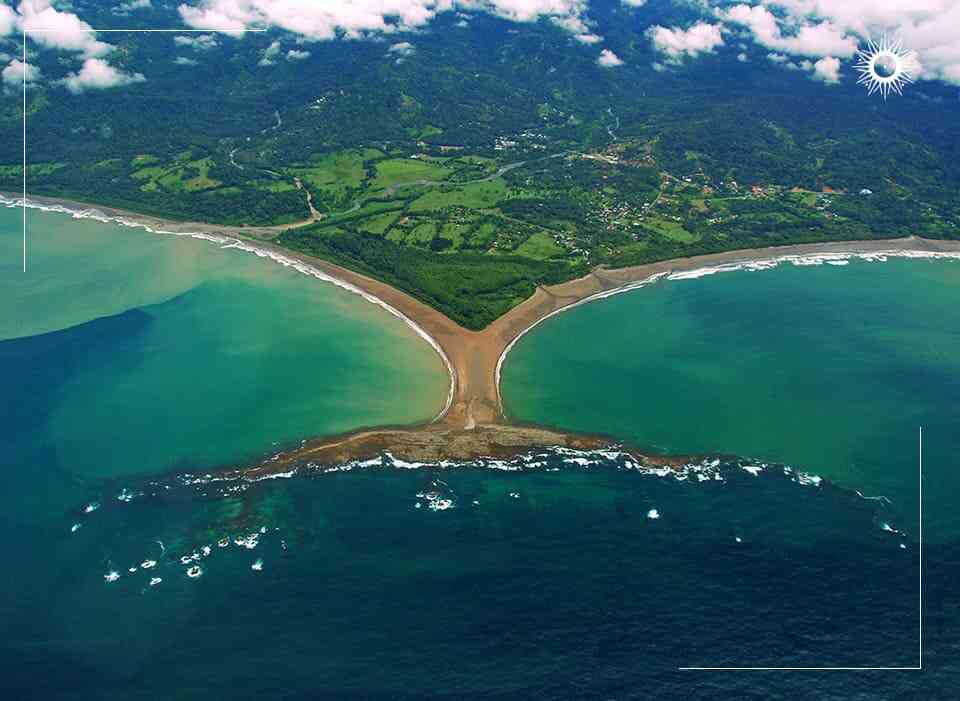 Today's undertaking will make you feel you're starring in a Hollywood adventure saga. Fly over Costa Rica's heartland panorama of dramatic forests and mountain peaks, deep emerald valleys of winding rivers, and quaint rural towns en-route to the shimmering Pacific Coast and Golfo Dulce on the Osa Peninsula (direct charter flight or two connecting flights through the San José Domestic Airport). Upon touchdown at the small port town of Puerto Jimenez – gateway to the world-renowned Corcovado National Park – you'll be met and transported into the coastal wilderness to the Lapa Rios Rainforest Lodge. Settle into your Deluxe Bungalow overlooking the Pacific Ocean and take the afternoon to enjoy the infinity pool, spa, or partake in an exceptional onsite activity.
DAY 7
Discovering Paradise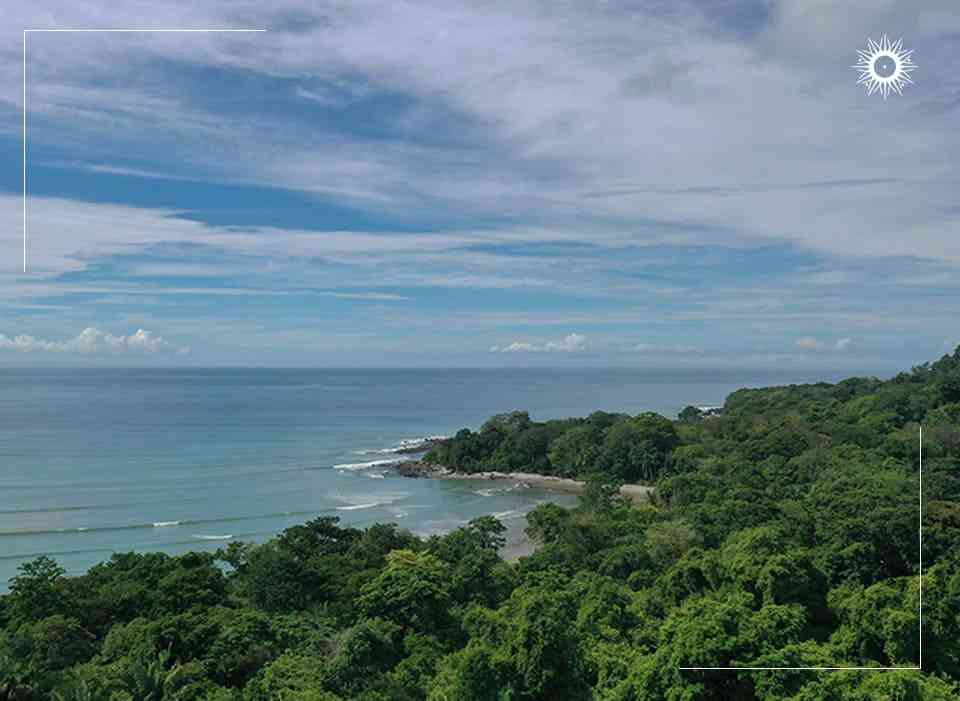 The acclaimed Lapa Rios eco-resort protects its own 1,000-acre private reserve of untainted wilderness and stunning Costa Rica beaches. Be it from your treetop balcony, the yoga deck, infinity pool, or open-air restaurant; every space is an immersion in nature. Each of the lodge's custom activities is guided by bilingual naturalists who are experts on rainforest plants and wildlife in Costa Rica. Onsite activities include Early Morning Birdwatching, the coastal Matapalo Tour or Starfish Walks, a Rainforest Ridge Walk, or an Osa Trail and Waterfalls Hike, as well as an exciting Night Walk. Guests can also learn about the Lodge's commitment to sustainability, reforestation, and support of the local community. Overnight at Lapa Rios Costa Rica Rainforest Lodge.
DAY 8
An Intimate Rainforest Refuge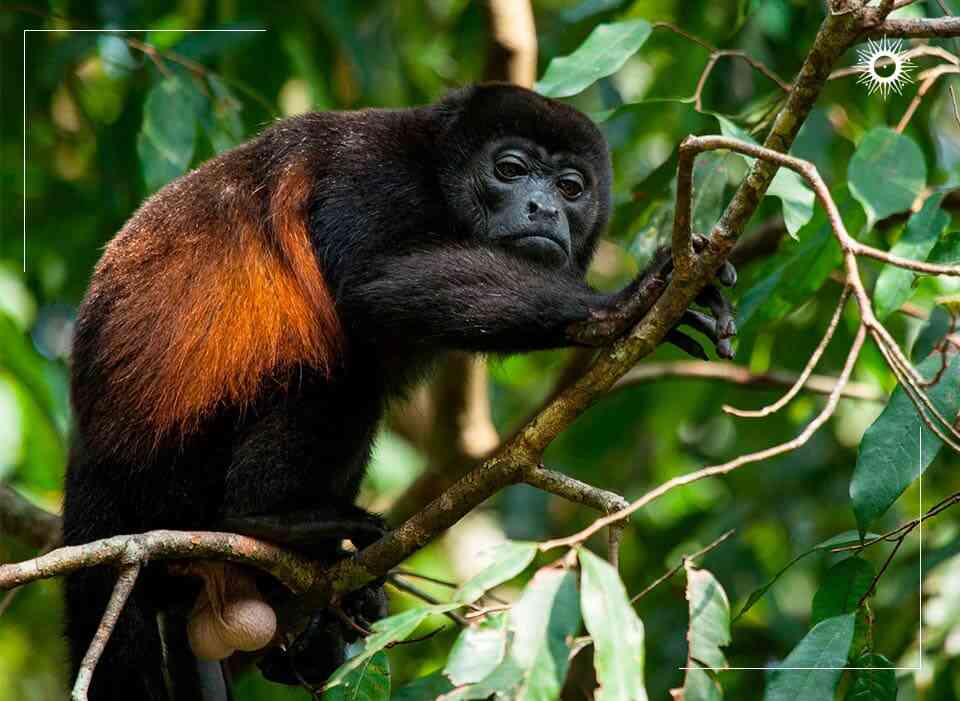 At Lapa Rios, you'll start each morning to a symphony sung by the wildlife inhabiting the treetops outside your bungalow. Delight in the steady rhythm of tree frogs, the chattering of scarlet macaws, and the harmonic melody of tanagers or spine-tingling hoots of territorial howler monkeys. When not playing in the ocean, or exploring a Costa Rica jungle waterfall in the forest, indulge in the Lodge's award-winning farm-to-table cuisine and tone your body and soul at the horizon yoga deck or under the seasoned hands of the expert spa and massage therapists. Overnight at Lapa Rios Rainforest Lodge.
DAY 9
Voyage Into The Clouds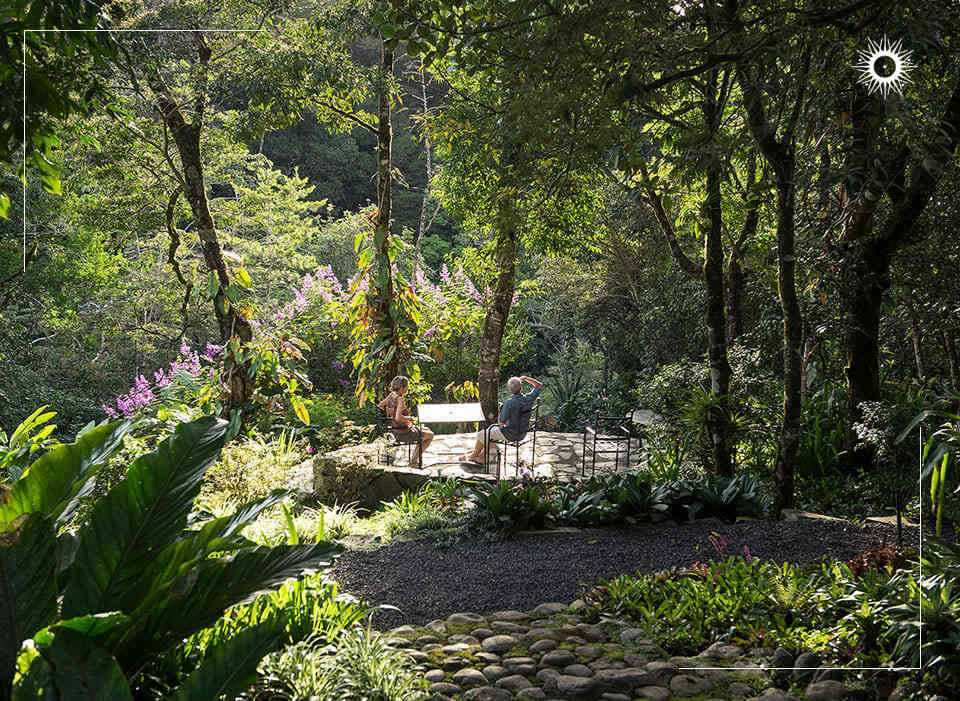 Rise early for the shared flight to San José and comfortable drive to the mountain peaks and cloud forests of Monteverde (charter flight or shared national provider). Upon arrival at the charming Monteverde Lodge and Gardens, enjoy the exquisite garden and trails or choose from Böëna's menu of custom-tailored experiences. Professional naturalist guides are available to take you on a tour of the gardens or hike into the neighboring cloud forest reserves. Or choose horseback riding, a chocolate or coffee plantation tour, serpentarium and frog exhibit visit, a birdwatching tour, a Monte Verde canopy zipline adventure, or a fascinating night hike, among other options. Overnight at Monteverde Lodge and Gardens in a Forest View Downstairs Room.
DAY 10
Mystical Monteverde In Costa Rica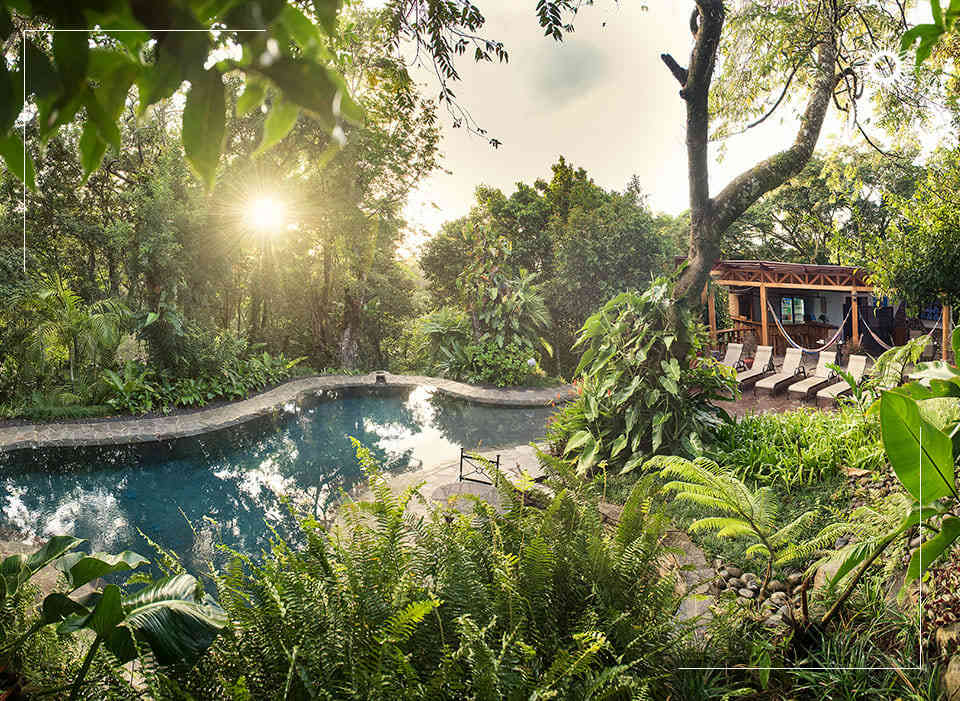 Today's adventure will take you deep into the mystical cloud forest on a guided tour. The 3,500-hectare Monteverde Cloud Forest Reserve harbors 2.5% of the earth's entire biodiversity, including flora and fauna from both the Pacific and Atlantic hemispheres. Your group will see and learn about the hundreds of plant, animal, and reptile species that inhabit the reserve, including monkeys, deer, tapir, sloth, wild cats, snakes, and countless birds such as the beautiful, resplendent Quetzal. Take the afternoon to enjoy the exquisite lodge and solar-heated infinity pool or explore the charming towns of Monteverde and Santa Elena. Overnight at your cloud forest lodge, Monteverde.
DAY 11
Farewell To Costa Rica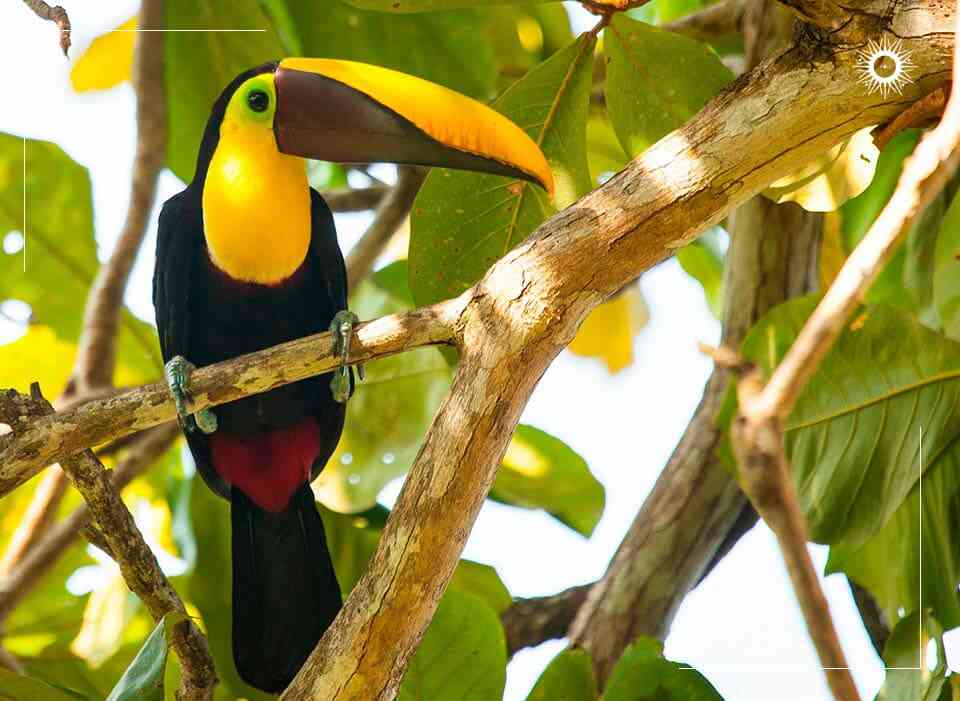 Rise early to your last exquisite breakfast at the cloud forest lodge, Monteverde. It's time to gather your belongings and souvenirs for the private drive from Monteverde to the Juan Santamaria International Airport. Arrive in plenty of time for your Costa Rica travel check-in and departure flight home.
Includes:
• Ground transportation between destinations
• Domestic flights Tortuguero – San José – Puerto Jiménez
PACUARE RIVER
Pacuare Lodge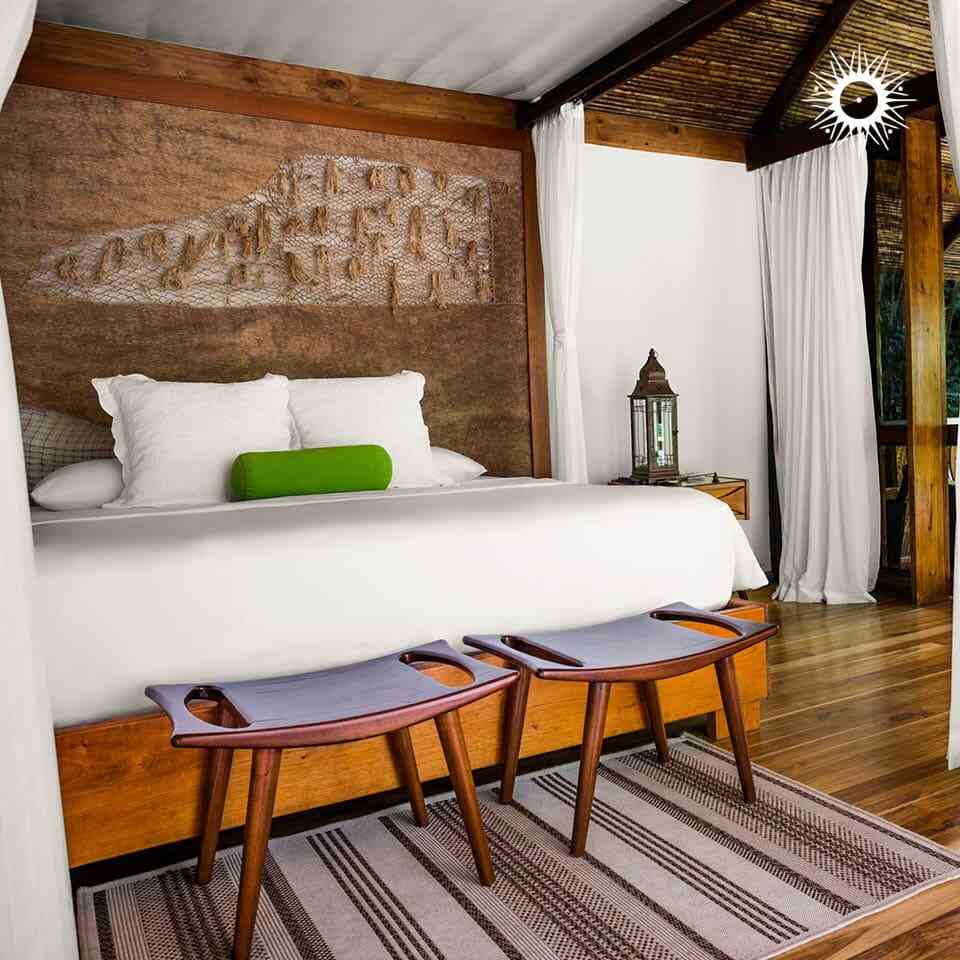 • Private Transfer from San José International Airport to San José Hotel
• One night – Hotel Grano de Oro, Deluxe Patio Room
• River rafting or ground transportation from San José to Pacuare Lodge
• Two Nights – Pacuare Lodge Adventure Package, River View Suite (Conservation Fee)
• Three a-la-carte, multi-course meals per day at Pacuare Lodge
• Pacuare collection of nine onsite experiences, including the Night Hike, Canopy Tour, Tropical Canyoning Tour, Birdwatching, Cabecar Indigenous Hike, Sustainability Tour, Rural Experience, and The Loop. Professional bilingual guide and equipment.
CARIBBEAN ZONE
Tortuga Lodge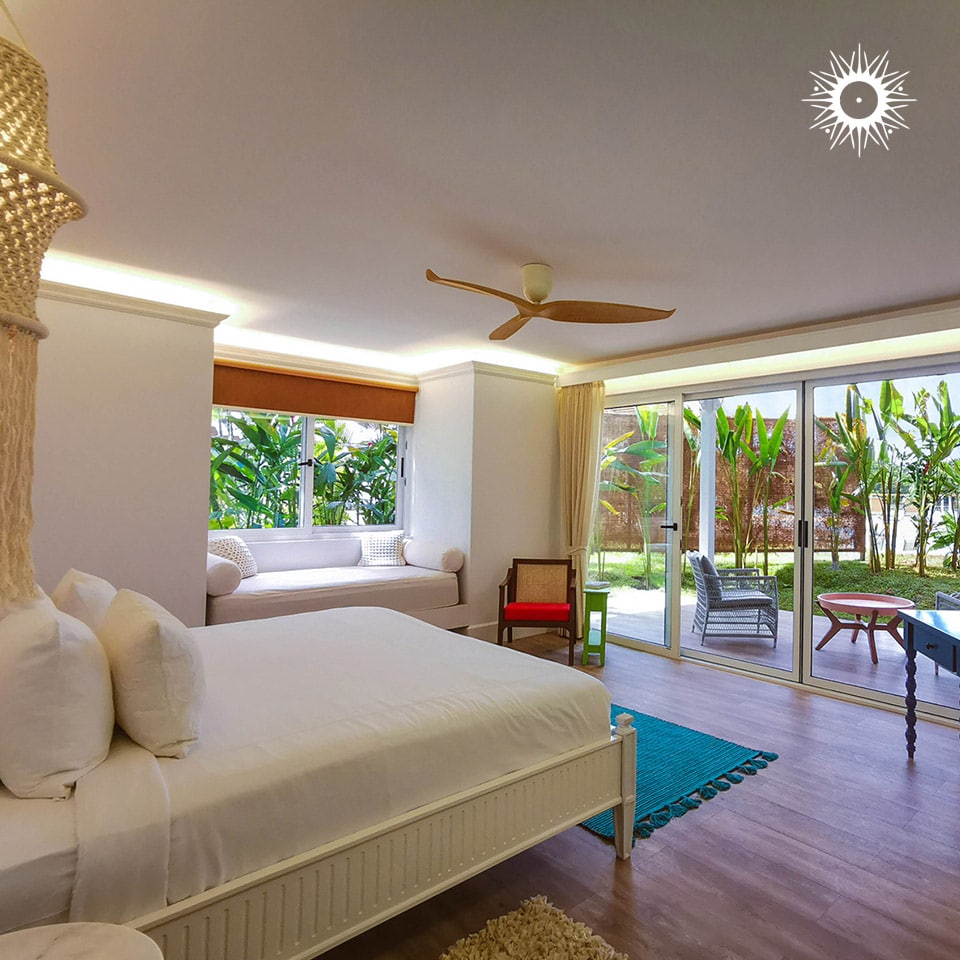 • Ground and boat transfer from the SJO International Airport to Tortuguero
• Three nights and all meals at the Tortuga Lodge & Gardens in a Mr. Mishake Suite
• Selection of experiences: Natural History Boat Tour, Twilight Tour, Tortuguero Village & Casa Cecropia, Kayak in Tortuguero, Early Morning Bird & Nature Walk, Tour of Cerro Tortuguero, and the Tortuguero Village Tour. All tours include naturalist guides and entrance fees.
• Boat excursion in the Costa Rica National Park with a bilingual naturalist guide
• Domestic flight from Tortuguero to San José
• Optional private charter via Piper Seneca for an additional
OSA PENINSULA
Lapa Rios Lodge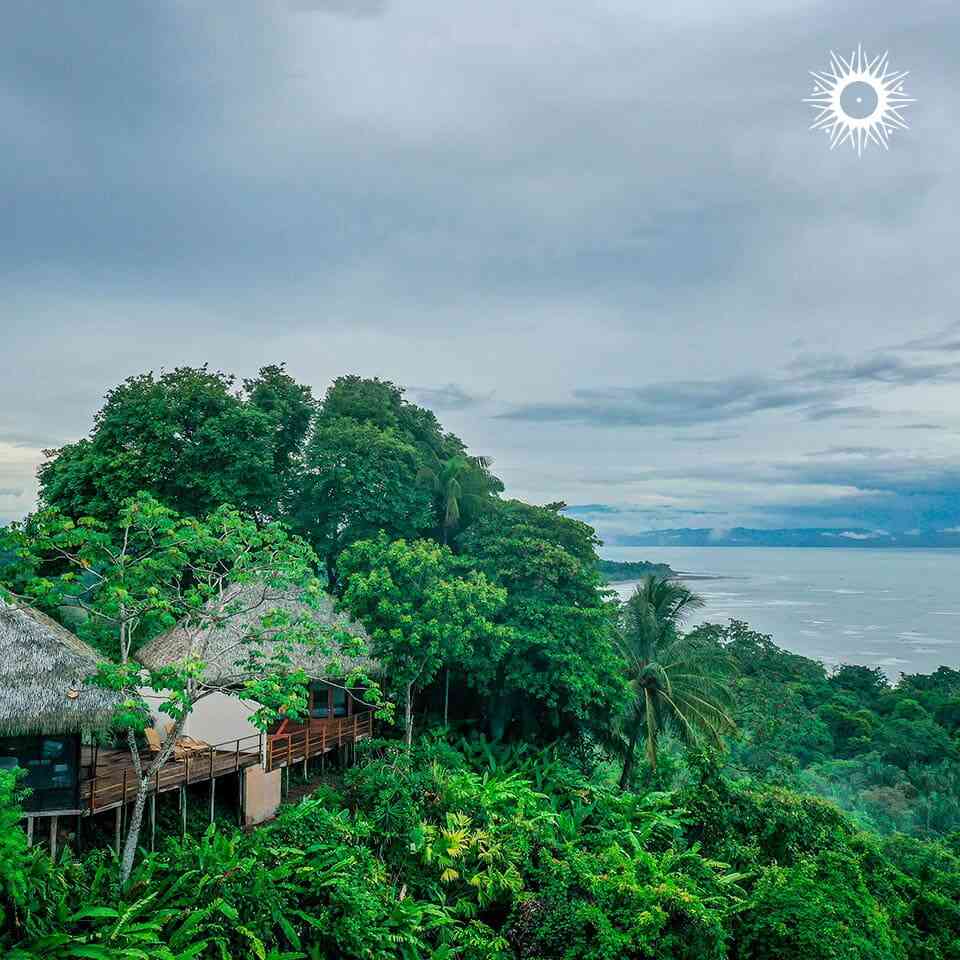 • Domestic flight from San José to Puerto Jimenez
• 3 Nights / 4 Days Lapa Rios in a Deluxe Bungalow
• Three a-la-carte, multi-course meals per day at Lapa Rios, including non-alcoholic and non-mixed beverages.
• Puerto Jiménez to Lapa Ríos round-trip transfer
• Lapa Rios's collection of onsite experiences, including the Early and Sunset Birds Tour, Wild Waterfall, Local Medicine Tour, Rainforest Ridge Walk, Osa Trail, Matapalo Tour, and Night Walk.
• Domestic flight from Puerto Jimenez to San José Domestic Airport
• Shared transfer from San José to Monteverde
NORTHERN ZONE
Monteverde Lodge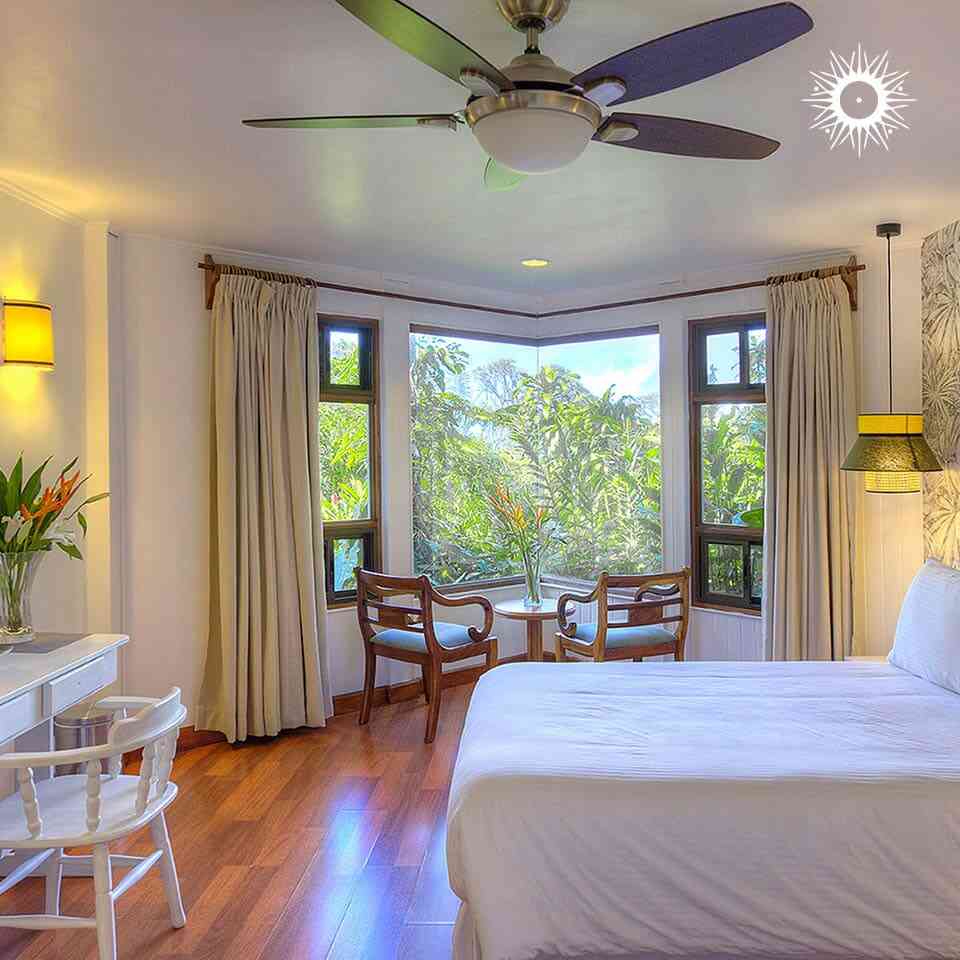 • Shared Costa Rica tours of the Monteverde Cloud Forest Reserve, with naturalist guides and entrance fees included (shared with other guests) Lodge on the Tortuguero Canal
• Monteverde collection of Costa Rica tourism onsite experiences, including…
• Twilight Guided Excursion to the Aguti Private Reserve, with Naturalist Guides and entrance fees included (shared with other guests)
• Three nights at the Monteverde Lodge and Gardens, breakfast included. Forest view downstairs room
• Transfer to SJO International Airport for the departure flight
Questions About Böëna Exclusive?