Mysteries of the Forest – Costa Rica Adventure Package
10 DAYS / 9 NIGHTS MONTEVERDE, LAPA RIOS & PACUARE LODGE
So many of Costa Rica's natural treasures are hidden in her forests. From the misty cloud-covered mountaintops of Monteverde to the dense lowland jungle of the Osa Peninsula and the sacred rainforests along the Pacuare River. All are a haven to unfathomable numbers of plant and animal species and provide the perfect playground for adventure and discovery. This one of its kind Costa Rica vacations package combines the magic of Costa Rica's forests with the country's most spectacular luxury eco-lodges. Hike ancient trails while toucan and monkeys chatter overhead, play in the white ocean sands at the rainforest's edge, swim in a cool natural pool beneath a hidden waterfall, and conquer the class III-IV rapids of the world's most beautiful river. All of this and more are waiting for you at Böëna.
Live this immersion into Costa Rica's monumental forests, beaches, and mountains to the fullest. By adding XPLORE AIR by Böëna private charter flights to your itinerary, we'll drastically reduce your travel time between destinations and add unforgettable vistas of Costa Rica's coasts and interior only visible from the sky. Our recommended private flight services: San Jose or Liberia International Airport—Aranjuez—Puerto Jimenez—Guapiles.
LIBERIA – DAY 1
Welcome To Beautiful Costa Rica!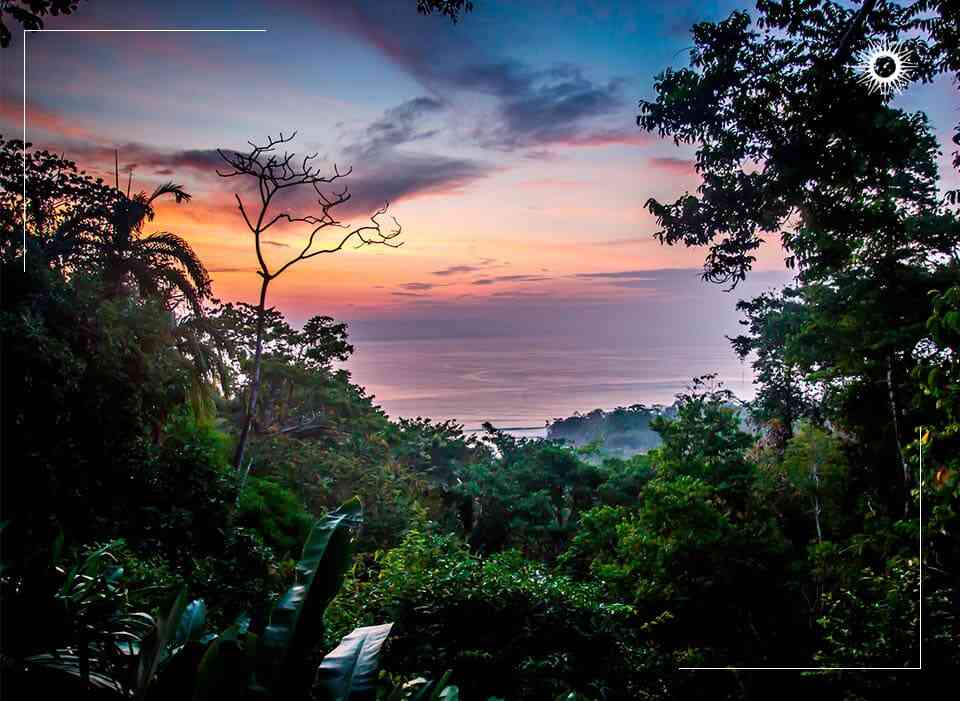 Meet and greet at the Daniel Oduber Quirós International Airport in Liberia. Upon arrival, you'll be transferred in professional comfort into the steep Cordillera de Tilarán mountain range along the Continental Divide. Home of the majestic cloud and rainforests of Monteverde in Costa Rica. Overnight at a charming cloud forest lodge, Monteverde.
DAY 2
Magical Monteverde
Rise to the unique sounds and scents of the cloud forest. After a hot breakfast with coffee produced on local farms, choose from an exhilarating menu of tours in Costa Rica and eco-adventures to fill your day. The Lodge's professional naturalist guides are available to take you on a tour of the gardens or hike into the cloud forest to learn about the native plant and animal species, many of which are found nowhere else on earth. Or explore the wilderness on horseback, enjoy a thrilling canopy zipline adventure, or embark on a night hike to see the unique world of jungle creatures whose day begins when the sun sets. Overnight at Monteverde Lodge and Gardens.
DAY 3
An Osa Peninsula Refuge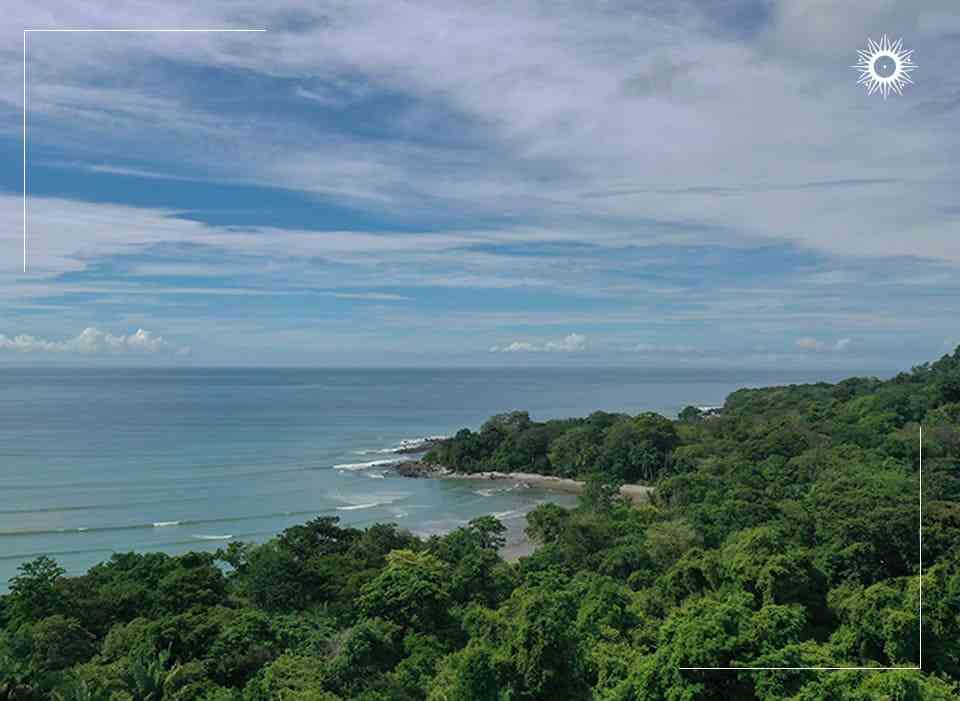 Rise early for a scenic 2.5-hour transfer into the domestic airport in San José and a spectacular flight over the shimmering mountains and gulf to Puerto Jiménez on the Osa Peninsula. Upon arrival, it's a quick drive to the award-winning Lapa Rios Rainforest Lodge located on a verdant ridge overlooking the Pacific Ocean and Costa Rica beaches. Your villa (or bungalow) is nestled within the Lodge's 930-acre nature reserve teeming with over 300 species of birds and countless animals and reptiles. You're sure to see exotic wildlife in Costa Rica at all hours of the day, including monkeys, toucans, sloths, iguana. Explore the Lodge's extensive grounds or take a dip in the rejuvenating swimming pool suspended above the coastline.
DAY 4
Rainforest Immersion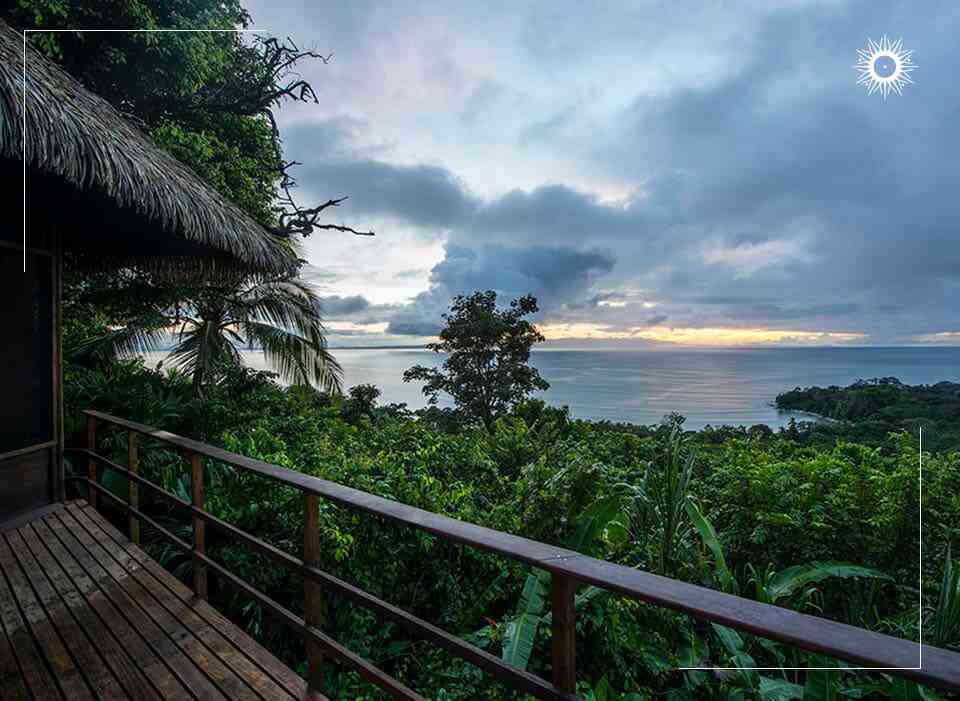 Every day at Lapa Rios is a discovery. Awaken to a Costa Rica rainforest symphony and drift off at night to the soft lullaby of tree frogs. Your bungalow in the treetops is cooled by ocean breezes and perfumed by Costa Rica jungle blossoms. When you are not immersed in the cool ocean or exploring a jungle waterfall in the forest, indulge in the Lodge's award-winning farm-to-table cuisine brimming with tropical fruit and vegetables. Or tone your body and soul at the horizon yoga deck and melt under the seasoned hands of our expert spa and massage therapists.
DAY 5
Freedom To Be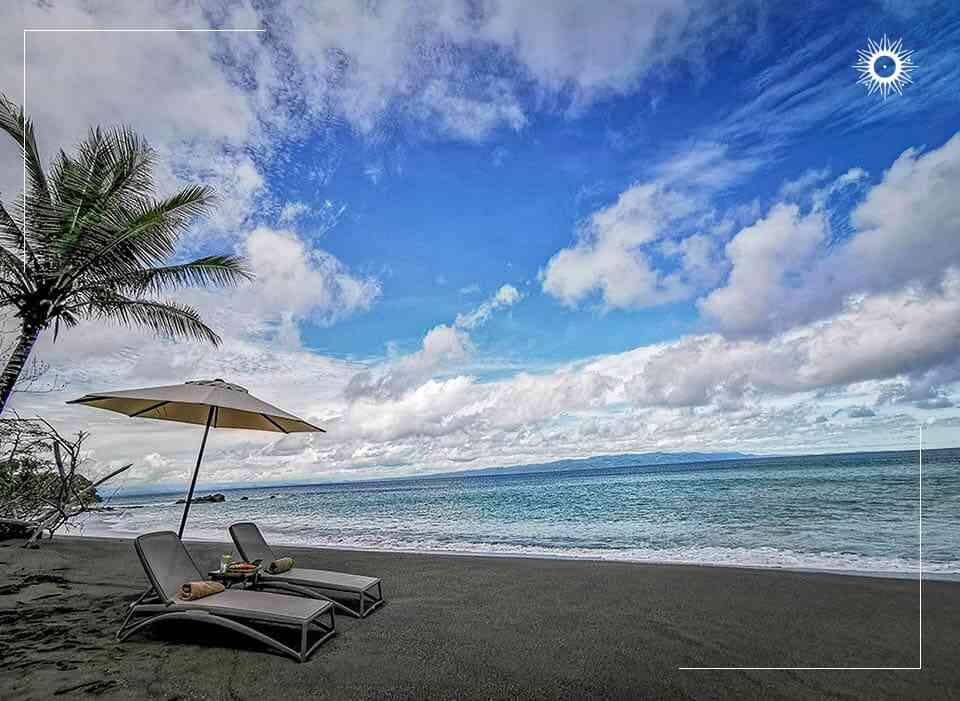 Embrace the freedom to choose your day's adventure. Lapa Rios has countless in-house or private experiences to choose from. Costa Rica tourism doesn't get any better. We recommend an unforgettable early morning Costa Rica national park birdwatching tour to spot some of the world's most coveted exotic bird species. Or hike deep into the emerald depths of the forest to a hidden waterfall and enjoy a gourmet picnic on the banks of a natural river pool. If the ocean calls – try an exhilarating surfing class or explore the tidepools at Matapalo Point. The only hard part of your day will be deciding what to do next.
DAY 6
Off-Road Excitement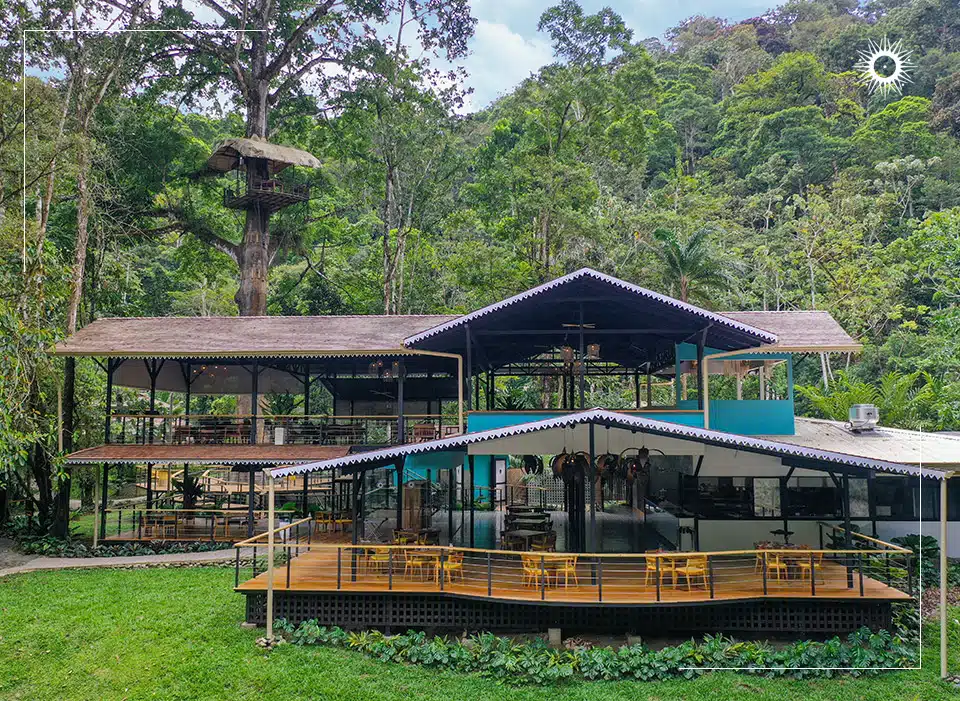 After an idyllic early morning flight to San José, you'll be met by a trusted Böëna representative for the drive through fertile farmlands and the historic capital city of Cartago. Your destination is the Caribbean side of Costa Rica and the steep, jungle-draped Talamanca Mountains – the birthplace of the mighty Pacuare River. The adventure is just getting started when you reach the end of the road and cross over the river on a 100-meter suspended gondola to arrive at the award-winning Pacuare Lodge. Relax and enjoy your exquisite stand-alone suite in the rainforest before an evening of romantic candlelight, and tree-frog serenades at the Nairi Awari Restaurant, the perfect touch for a honeymoon in Costa Rica.
DAY 7
Native Wisdom, Adventure, And Serenity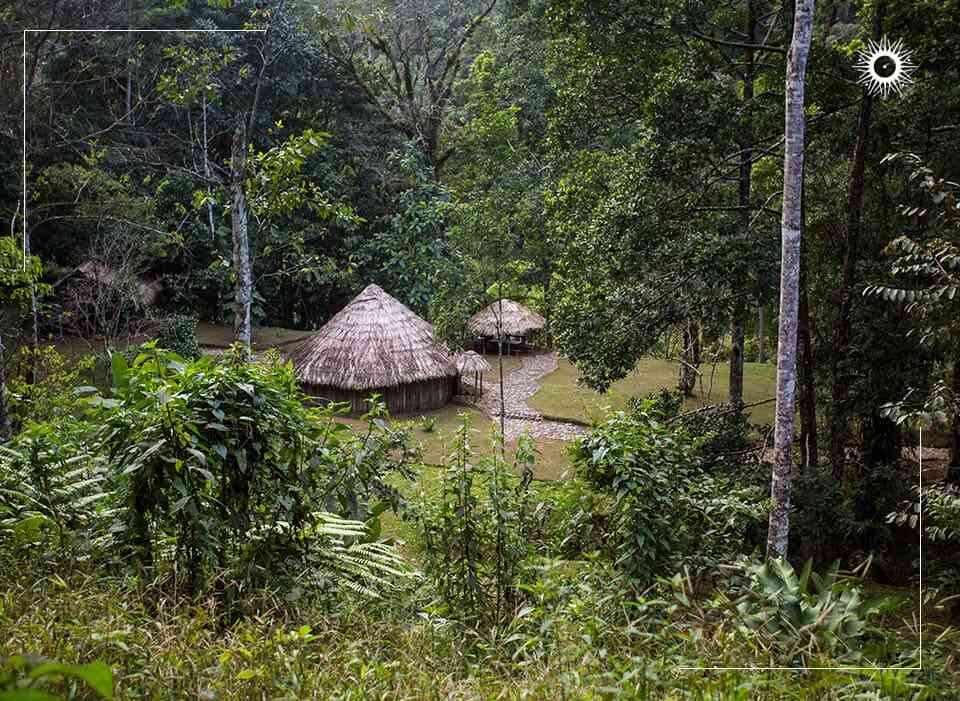 Breakfast on exotic tropical fruit and other delights as you take in the majestic forest surrounding your bungalow. Pacuare Lodge's menu of signature activities ensures guests experience the area's treasures to their fullest. Start with a mind-opening birdwatching tour. Then hike deep into the mountains and visit a traditional Cabecar Indigenous community living in harmony with the natural world. Other options include soaring through the treetops on a canopy zipline adventure Costa Rica, waterfall rock climbing, and rappelling, or learning about the local communities. A riverside lunch and rejuvenating spa treatment or massage await in the afternoon.
DAY 8
Choose Your Own Adventure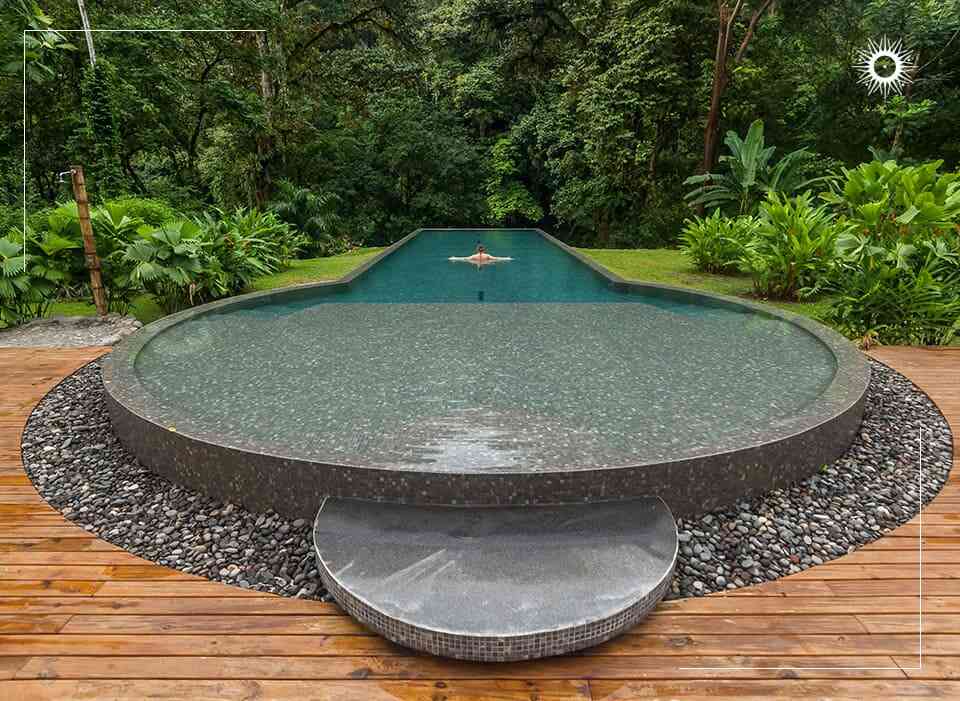 A world of discovery and excitement awaits as you start your morning in peaceful serenity. Choose another awe-inspiring Pacuare adventure or relax and rejuvenate your senses by the infinity pool or the Jawa Jüu Spa. Each of our signature activities is designed to give guests the deepest and most genuine natural and cultural experience possible. Remember to take advantage of your guide's extensive knowledge about the fascinating plant and animal species living in the forest and river habitats. When not exploring, indulge your palette sampling Pacuare's world-class farm-to-table cuisine, fresh-baked pastries, and home-brewed craft beer. Our mission is to pamper and nourish our guests, body, and soul.
DAY 9
Pacuare Rafting Whitewater Wonderland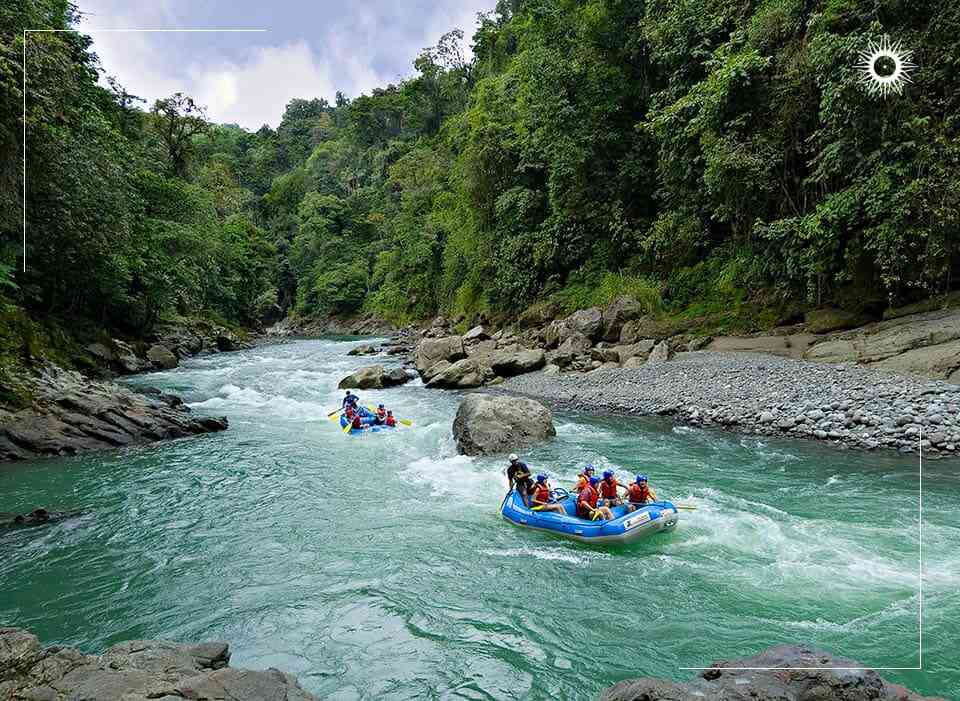 Welcome to a day of unbridled adventure. After gathering your belongings and breakfast, your next Costa Rica trip is by raft on the majestic Pacuare River – one of the world's top ten most beautiful. The journey takes you over smooth and quiet waters through sentinel canyons and mind-blowing class III-IV rapids as waterfalls and virgin rainforest pass by. Enjoy a fresh picnic lunch on the riverbank before your last memorable stretch down the river. At take-out, you can change and freshen up at the private facilities before the relaxing drive back to San José. Overnight at the charming Grano de Oro Hotel.
DAY 10
Come Back Soon! Departure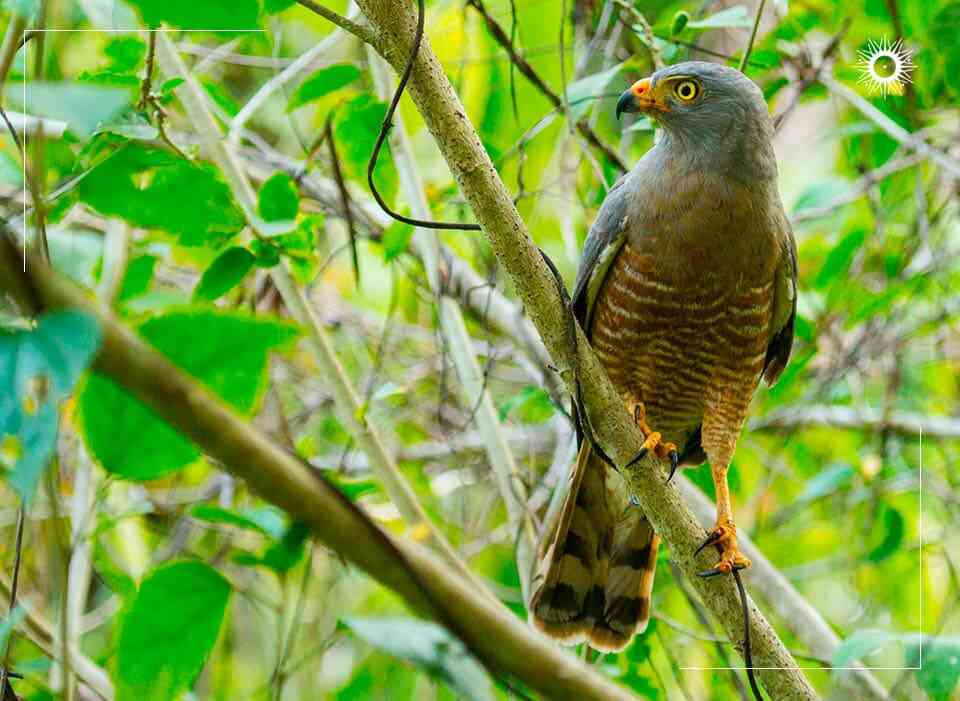 Pick up and transfer to the Juan Santamaria International Airport with plenty of time for your Costa Rica travel, check-in, and departure.
Includes:
• Ground transportation between destinations
• Domestic flights San José – Puerto Jiménez
NORTHERN ZONE
Monteverde Lodge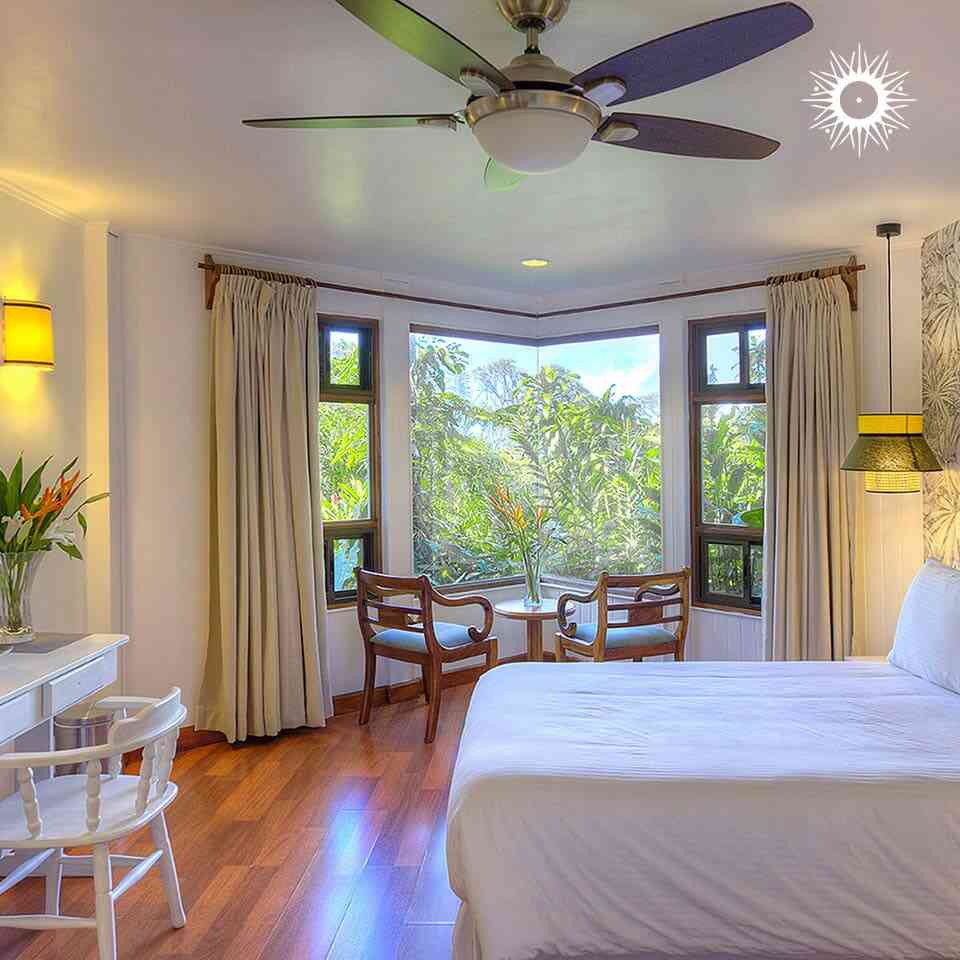 • Shared Costa Rica tours of the Monteverde Cloud Forest Reserve, with naturalist guides and entrance fees included (shared with other guests) Lodge on the Tortuguero Canal
• Monteverde collection of Costa Rica tourism onsite experiences, including…
• Twilight Guided Excursion to the Aguti Private Reserve, with Naturalist Guides and entrance fees included (shared with other guests)
• Three nights at the Monteverde Lodge and Gardens, breakfast included. Forest view downstairs room
• Transfer to SJO International Airport for the departure flight
• Domestic flight from San José to Puerto Jimenez
• 3 Nights / 4 Days Lapa Rios in a Deluxe Bungalow
• Three a-la-carte, multi-course meals per day at Lapa Rios, including non-alcoholic and non-mixed beverages.
• Puerto Jiménez to Lapa Ríos round-trip transfer
• Lapa Rios's collection of onsite experiences, including the Early and Sunset Birds Tour, Wild Waterfall, Local Medicine Tour, Rainforest Ridge Walk, Osa Trail, Matapalo Tour, and Night Walk.
• Domestic flight from Puerto Jimenez to San José Domestic Airport
• Shared transfer from San José to Monteverde
PACUARE RIVER
Pacuare Lodge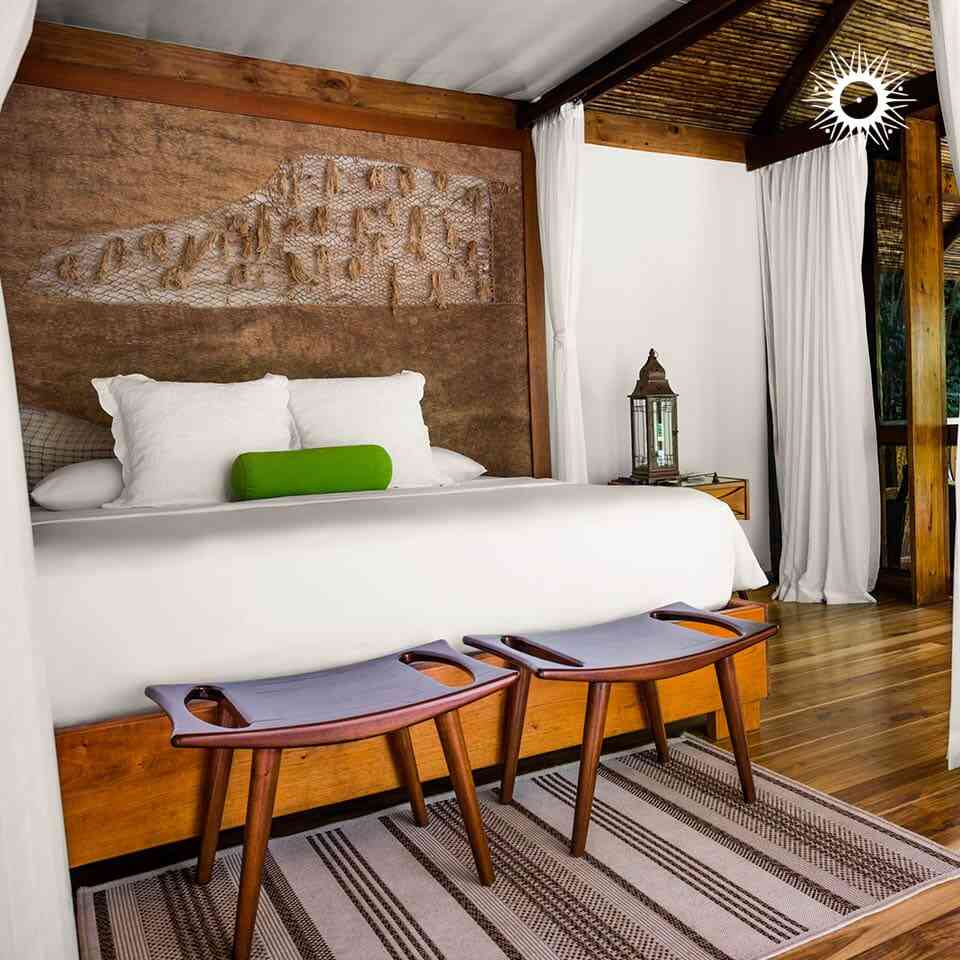 • Private Transfer from San José International Airport to San José Hotel
• One night – Hotel Grano de Oro, Deluxe Patio Room
• River rafting or ground transportation from San José to Pacuare Lodge
• Two Nights – Pacuare Lodge Adventure Package, River View Suite (Conservation Fee)
• Three a-la-carte, multi-course meals per day at Pacuare Lodge
• Pacuare collection of nine onsite experiences, including the Night Hike, Canopy Tour, Tropical Canyoning Tour, Birdwatching, Cabecar Indigenous Hike, Sustainability Tour, Rural Experience, and The Loop. Professional bilingual guide and equipment.
Questions About Mysteries of the Forest?