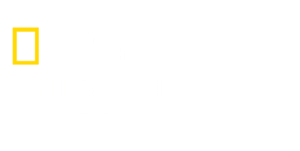 ---
Opciones a escoger:
Canasta de pan casera: pan de banano, maíz y ayote.
Plato de frutas: frutas de temporada frescas.
Granola casera:
Deliciosa y saludable mezcla de nueces y avena, servido con yogurt natural y frutas.
Avena integral
Rico y saludable desayuno de avena con leche de soya o almendras, acompañado de banano, fresas, arándanos, chía y almendras con miel. Sera uno de tus favoritos.
Burrito de desayuno:
Hongos, espinaca, queso Turrialba, plátano maduro, huevos revueltos blancos envueltos en tortilla de harina y servido con guacamole y pico de gallo.
Huevos y tostadas:
Dos huevos al gusto, aguacate, tostadas (pan blanco o integral hechos en casa), servido con jalea de frutas casera y mantequilla.
Desayuno Tico.
Nuestro plato insignia, el Gallo Pinto, servido con huevos al gusto, queso Turrialba, plátanos maduros, aguacate y tortillas.
Pancakes:
Compota a elegir macadamia-mora, banana-marañón, mango-coco y opción de naranja-coco o, guava-canela siropes.
Extra orden: Huevos al gusto, pico de gallo y guacamole.
Especialidades de la casa:
Tostadas Francesas.
Preparación autentica de la casa, gruesas rebanadas de pan acompañado con sirope de tamarindo y fruta fresca con marañón.
Omelette del jardín.
Elige tu propia preparación con huevos blancos o enteros, rellenos de cebolla caramelizada, chile dulce, hongos, espinaca y queso de cabra. Acompañado con croquetas de papa.
Huevos benedictinos al estilo Lapas
Dos Huevos pochados con carne rostizada, espinacas y cebolla, servido con bizcochos de maíz y salsa chipotle.
---
Cucumber Soup
Cold cucumber and yogurt soup, served with avocado cream, cucumber, cherry tomato and peppermint.
Tuna Slices
Tuna roll in sesame crust, with guacamole, marinated diced tomato and soy sauce with citrus flavors.
Quinoa Salad
White quinoa, salad of mixed greens, grilled corn, and avocado cream
_____________________________________________________________________
Chicken Stir Fry
Meaty chicken with seasonal vegetable mix, oyster sauce with jasmine rice in coconut milk
Fish Filet
With potato salad, green vegetables and fresh mango salad
Penne with Romesco sauce
Prepared with mushrooms, roasted vegetable sauce and nuts, served with Parmesan cheese
Costa Rican Casado
Choice of slow cooked premium beef, fresh fish or free-range chicken breast. Served with rice,black beans, plantain and criolla salad
Fresh Tuna Tartare
With raw green papaya, radish, asparagus and coconut-ginger dressing
Carrot soup
Hot carrot soup with carrot chutney, carrot confit,raw carrot flakes and fennel oil
Mozzarella Basil
Tico buffalo cheese, accompanied by a variety of tomatoes, cucumber rolls, radish, strawberry slices and basil oil.
______________________________________________________________________
Pork Duo
Pork tenderloin and pancetta, with roasted pumpkin, corn puree, caramelized leeks, sweet red wine sauce and macadamia nuts crumble
Lemon Risotto
Saffron flavored risotto, served with catch of the day fish fillet and capers sauce
Fungus texture
Variety of mushrooms and different preparations, accompanied by mini grilled vegetables, chard and porcini sauce
Ayote Bowl
Spicy Ayote, white beans with lemon, Served with avocado, chives, brown rice, mango and cashew seeds.
_______________________________________________________________________
Citrus tart with butter-pie crust base and torched meringue
 Milk Chocolate mousse, macadamia nuts cake and Costa Rican coffee Chantilly
Mango Gazpacho
Chilled mango & ginger soup served with torched mango and pecans
Beet Salad
Roasted beet slices, raw beet flakes, hearts of palm and mango on a bed of mixed greens
served with passion fruit dressing
Costa Rican Ceviche
Fresh sea bass marinated in a spiced lime juice and ginger, with red peppers, onion and
mango, served with a plantain Patacon
_________________________________________________________________________
Catch of the Day
Grilled fillet of fresh fish with miso glaze, seared kale and black quinoa with grilled pineapple
salsa
Roasted Tomato Pasta
With a fresh tomato sauce, basil pesto, sautéed vegetables and local mozzarella cheese
croquettes. Choose between spaghetti or penne
Falafel Burrito
With chickpeas and herbs falafel, roasted zucchini, eggplant, cucumber and lettuce, served
with homemade chips, black beans dip and Guacamole
Chifri Lapas
Typical Costa Rican dish made with crispy pork bites, white rice, slow cooked beans, Pico de
Gallo and avocado. Served plantain chips
---
Chicken soup
With coconut milk, mushrooms, ginger, green curry, lemongrass and grissini bread
Pan Dulce
Fresh fish Tiradito marinated in lemon juice, served over sweet orange slices with spicy
aji sauce, red onions, chives
Green Salad
Mixed lettuce and spinach, quinoa mix, avocado, grilled zucchini, mini-pods, Brussels sprouts, cucumber, roasted sesame and almonds seeds, goat cheese and papaya vinaigrette
________________________________________________________________________
Beef Tenderloin
Served with white beans and turmeric puree, mushrooms pesto and green peppercorn
sauce
Guacho Rice
Traditional recipe with a twist, risotto with fresh shrimps, mussels and grilled Octopus
Cauliflower Steak
Marinated in spices, charred and served with wild rice and yogurt-tahini sauce
Green Curry
Delicious mix of wild rice and jasmine rice, with mini vegetables and curry sauce with herb paste
________________________________________________________________________
Traditional Flambé pineapple with rum and a side of vanilla ice cream
Duo of coconut cream and moist cake, milk & bitter chocolate Ganache
---
Green Gazpacho
Chilled soup with basil, kale, avocado, spinach and citrus flavors, served with green raw
vegetable flakes
Arugula Salad
Arugula and greens salad, fresh strawberries, caramelized pecans, Crostini with goat cheese and Chia seeds, balsamic vinegar reduction
Tropical Fish Salad
Fresh sea bass croquettes, served on mixed green salad with carrot, radish, green papaya,
hearts of palm, mango and passion fruit dressing
________________________________________________________________________
Pork Ribs
Oven roasted pork ribs in a Hoisin-glaze, served with rustic potatoes and sesame flavored
green beans
Catch of the Day
Grilled fillet of fresh fish on top of Camote slices. Served with a fresh salad of cherry tomatoes,cucumber and sauce Vierge
Veggie Club Sandwich
With homemade whole wheat bread, grilled veggies in basil pesto and local mozzarella
cheese. Choose between chips of the day with herb alioli or mixed greens salad
Fish Tacos
Grilled fresh fish served on homemade corn tortillas with guacamole, red cabbage relish,
lettuce and grilled pineapple
---
Grilled Octopus
Slowly cooked and grilled fresh octopus, chickpeas salad, herbs pesto and red pepper sauce
Black Beans Coconut Soup
Traditional Costa Rican black bean soup with coconut milk, served with poached quail egg and coyote coriander.
Red Fruits Salad
Mixed salad, fresh red fruits, caramelized seeds, radish slices, balsamic reduction and red fruit dressing.
_________________________________________________________________________
Tuna Steak
Fresh tuna accompanied with kale, sweet potato puree, romanesco and mango chutney.
Free Range Chicken Breast
Breast of local farmed chicken, roasted with Chimichurri butter, served with handmade
fettuccine pasta with mushrooms variety
Eggplant Lasagna
Baked eggplant slices, dipped in pomodoro and parmesan  sauce with búfala
mozzarella cheese
Beet Tenderloin
Beetroot cooked at low temperature in oven and served with cauliflower-yogurt couscous, romanesco, roasted garlic mayonnaise, chimichurri, beetroot cream and filleted almonds.
_________________________________________________________________________
Traditional Coconut flan
Passion fruit cake with white chocolate mousse and passion fruit espuma
Mango Mousse
Creamy mango mousse served with fresh mango, coconut crumble & passion fruit sauce
Tropical Fruit Platter
Fresh seasonal fruits cut in different shapes
Fruit Granita
Tropical fruits frozen and blended, ask for the different flavors
Osa Vanilla Ice Cream Cake
Traditional sponge cake and vanilla ice cream, served with red fruits
Cheese Cake
Cream cheese mousse on top of butter cookie base, served with homemade seasonal fruit marmalades, ask for the marmalade flavors
---
GET IN TOUCH
BY ONLINE CHAT
Daily 7AM-6PM CST
Quick Answers. Always!
BY PHONE
Daily 7AM-6PM CST
Toll free US & Canada:
+1 800 963-1195
Reservations:
+506 4070-0420
BY EMAIL
FAQ's
Questions? We've got answers for you!
OUR LOCATION
Cabo Matapalo
Puerto Jimenez
Costa Rica
GPS: 8º24'1" N, 83º16'50″W