BUILDING FOR THE FUTURE
We work with Earth Equilibrium, a local 501c3 non-profit organization, inspiring and engaging others towards bold action and supporting projects that show that we can live more amicably with our planet. Together we have helped six Osa Peninsula Schools by building classrooms, dining rooms, and supporting them with needed supplies. At the end of last year, we built two playgrounds for the community and one playground for Carbonera School. This year at several schools we will install water pumps, rain gutters, and solar panels to provide clean water and electricity. We will also continue providing needed school supplies.
Your donations are tax deductible. If you are at Lapa Rios, donations can be made directly at our front desk. To learn more about Earth Equilibrium's work visit www.earthequilibrium.org.
---
EQUIPMENT
We need 40 desks, audio-visual equipment, and fans.
WHAT YOUR CONTRIBUTION CAN GET?
| | |
| --- | --- |
| AUDIO VISUAL EQUIPMENT | ONE DESK |
| 10 donations of $200 | $50 |
---
CLASSROOM SUPPLIES
We need two classroom supplies so the teachers have all the needed materials to teach properly.
Fundraising goal: $600
WHAT YOUR CONTRIBUTION SUPPLIES
One Classrooom supply $300
One large white board with markers, 5 packs of paper, 3 packs of pens, 5 packs of pencils, glue, scissors, rulers, stapler, packs of playdough, packs of crayons, packs of chalk assorted puzzles, learning games (reading and math) and reading books
---
WATER AND ELECTRICITY PROJECTS
(ACCESS TO CLEAN WATER)
There are increasing demands on the world´s water supply. The public schools we are working with don´t have access to clean water.
WHAT YOUR CONTRIBUTION SUPPLIES
We need 3
SOLAR PANELS

$325 each one

WATER PUMP 

$500

RAIN GUTTERS 

$500
---
LIBRARY
A library can provide space for learning and building knowledge and confidence in seeking and processing information. Most rural schools do not have access to anything that would resemble a small library. Our goal is to assemble a collection of classic books for Bambu School students in first through sixth grade.
Fundraising goal: $700
---
ENVIRONMENTAL EDUCATION PROGRAM
Innovative and dynamic environmental education program where creativity is central to learning about the natural world.
Fundraising goal: $10,000
200 children, $50 per child.
HELP US REACH THE GOAL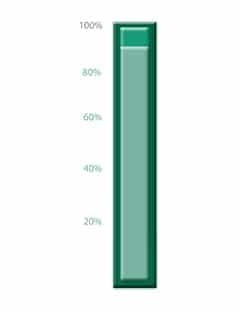 ---
Send Checks to:

Earth Equilibrium Inc.
1061 Mountainview
Duxbury, Vermont 05676

Specify the project to which you want to donate.

Donate Online:

Go to:
www.earthequilibrium.org/

Select:
Geography, Puerto Jimenez, Peninsula Osa