Adding the Finishing Touches to Carbonera School
26 years ago in 1991, John and Karen Lewis (the owners of Lapa Rios), brought together a group of neighbors to discuss the idea of opening up a school.  Today, that school is the flourishing Carbonera which educates elementary students in this very remote part of Costa Rica.  Over the past two and a half decades, Carbonera School has grown to become an essential part of the community with the help of Lapa Rios and especially through generous donations from our guests.  Despite being so established however, the school until now has been crest-less!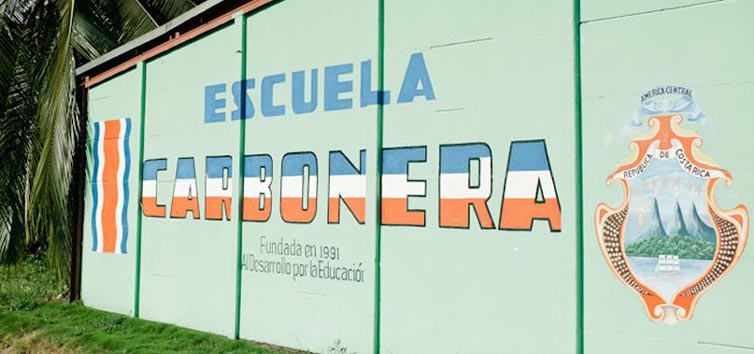 Carbonera School, founded in 1991, now has a new crest
As part of this year's Science Day at Carbonera, Lapa Rios organized a drawing competition, during which each child gave their version of what they thought the school's crest should look like.  "We most definitely included the children" says Guillermo, Sustainability Manager at Lapa Rios.  "The teacher at the school and the representatives of the parent group were involved with all steps of the process too, and the new logo will be used on uniforms, school paperwork, and painted in large on the school's exterior wall."
Carbonera School's new crest celebrates environmental conservation through education
Carbonera's new crest shows a great appreciation for the abundance of wildlife found on the Osa Peninsula.  Featuring a scarlet macaw (lapa in Spanish), the crest inextricably links the school to Lapa Rios Lodge and to its mission of environmental conservation, in particular conservation through education.
Along with the conservation of the tropical rainforest, education is the single most important aspect of Lapa Rios Lodge's commitment to sustainability.  Without it, there would be no sustainable tourism on the Osa Peninsula.  We believe that all education, whether formal or informal, basic or skilled, provides people with the necessary tools to make decisions that improve lives and encourage respect for the natural world and the use of its resources.  Education has the power to transform and at Lapa Rios we hope that by adding "finishing touches" like the crest, we can give the youngest members of our area something to proudly stand behind as they champion sustainable development for their communities in the future.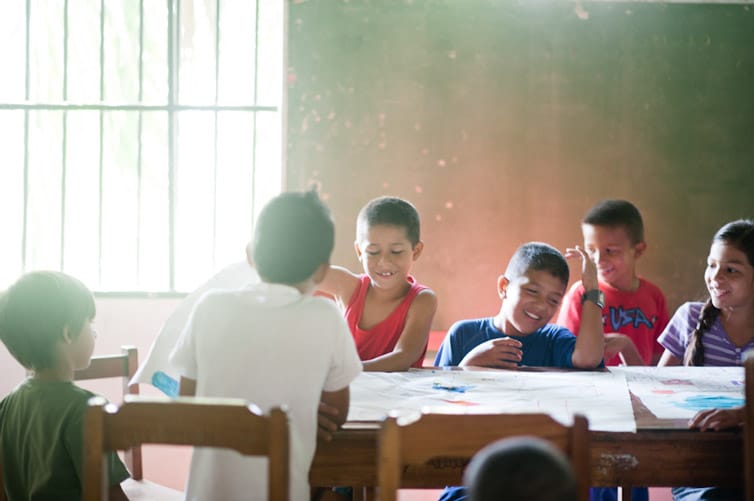 Carbonera's new crest brings together ideas from the students
Guests at Lapa Rios are invited to visit Carbonera School during their stay, and it's also possible to make donations to our Building for the Future program which will help cover the costs of infrastructure improvements, school supplies, environmental education programs and more.